"A regiment of S-400 Triumf missiles entered service in Crimea in December 2016 and a number of Pantsir-S missile and anti-aircraft artillery systems were placed on combat duty on January 1, 2017," the press service said in a statement.
Since early 2016 the forces of the Southern Military District have also added to their rosters over 40 Su-25SM and Su-30SM fighter jets, Mi-8ATMSH Terminator and Ka-52 Alligator, Mi-28N Night Hunter and Mi-26 combat helicopters.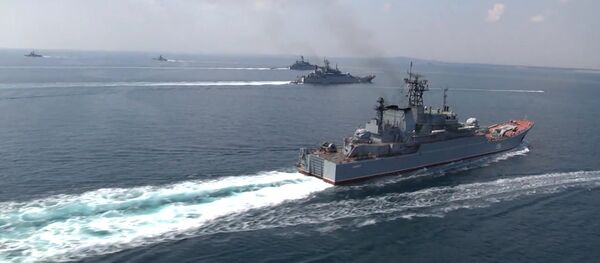 1 December 2016, 07:22 GMT
Pantsir-S (NATO reporting name SA-22 Greyhound) is a combined short to medium range surface-to-air missile and anti-aircraft artillery system developed by KBP Instrument Design Bureau in Tula. The early versions go back to the mid-1990s and the current version entered service in 2012.
The system boasts the latest air defense technology by using phased-array radars for both target acquisition and tracking.
The system is armed with a pair of dual 2AQ38M 30 mm automatic cannons and up to twelve 57Eb-E two-stage solid fuel radio-command-guided surface-to-air missiles capable of hitting targets up to 20 kilometers away and at altitudes of up to 15 kilometers.
Never miss a story again — sign up to our Telegram channel and we'll keep you up to speed!