"Russia has never used this tactic. We are trying to provide assistance in resolving the Syrian conflict; we do not aim to take Syria under control. Unlike the US, Russia deployed its forces to Syria temporarily following a request from the legitimately elected president," he said.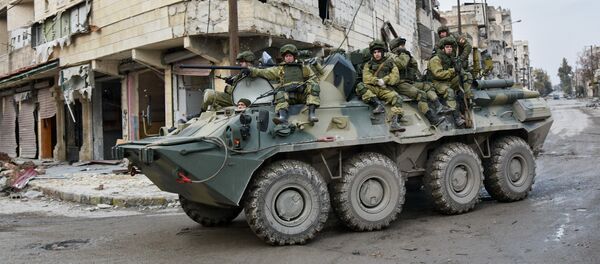 7 January 2017, 20:56 GMT
Novikov, first deputy chairman of the Russian State Duma's committee on international affairs, emphasized that Russia is focused on "tackling terrorists and protecting Syrians," adding that this was the primary drive behind Moscow's military assistance to the Syrian Arab Army and humanitarian missions across the embattled country.
"This is Russia's tactic in Syria," he said. The lawmaker added that Washington's military presence overseas has often led to "grave consequences," citing chaos in Libya as a case in point.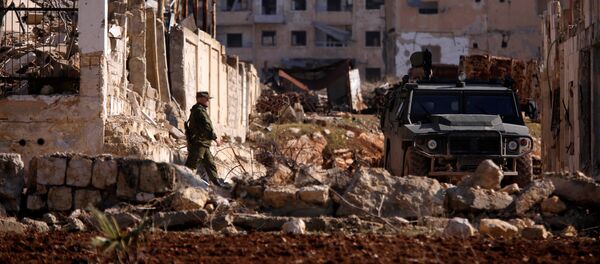 7 January 2017, 16:18 GMT
Novikov's comments came in response to remarks made by John Brennan, the Director of the Central Intelligence Agency.
"What the Russians have done in Syria in terms of some of the scorched-earth policy that they have pursued that [has] led to devastation and thousands upon thousands of innocent deaths, that's not something that the United States would ever do in any of these military conflicts," he suggested earlier in January.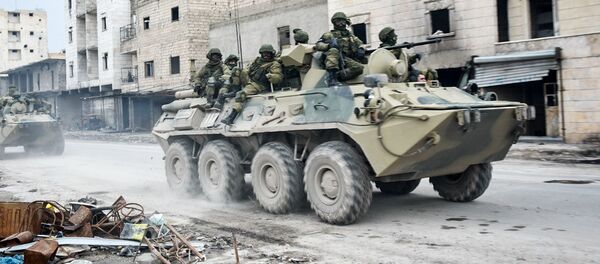 7 January 2017, 14:47 GMT
Brennan further lambasted Russia for "[painting] the entire opposition as terrorists" and called Moscow's counterterrorism operation in Syria a "very bold, and, in my mind, in many respects, reckless military action."
Many analysts have pointed out that Brennan's remarks might reflect Washington's approach to Russia's anti-Daesh efforts in Syria, but they do not accurately reflect what the United States has been doing in the Middle East. The region has been plagued by terrorism and sectarian violence in no small part due to America's military campaigns in Afghanistan, Iraq, Syria and Libya.
Russian Defense Ministry Spokesman Maj. Gen. Igor Konashenkov said that Brennan was "well aware of the fact that long before Russia launched its campaign, the international coalition was systematically destroying Syria's economic infrastructure to weaken the legitimate government as much as possible," regardless of the civilian cost of these actions.
Former CIA officer Ray McGovern told RT that Brennan's credibility record is "rather thin."
"Brennan is largely responsible for the chaos in Syria," he said. "He and Defense Secretary Ashton Carter were against the ceasefire. Ashton Carter sent his air force to scuttle the ceasefire that was agreed to between [US Secretary of State John] Kerry and [Russian Foreign Minister Sergei] Lavrov in September. So for Brennan to shed crocodile tears now, well I might say, it's giving hypocrisy a bad name."
McGovern was referring to a previous attempt to put an end to violence to Syria. A truce brokered by Russia and the US lasted for a mere week due to numerous ceasefire violations by the Syrian rebels. It was nearly shattered when the US-led coalition carried out an airstrike on the Syrian Arab Army's base in Deir ez-Zor.
Never miss a story again — sign up to our Telegram channel and we'll keep you up to speed!