"[Investigators] are calling it a tailpipe fire," Brig. Gen Scott Pleus, director of the F-35 integration program at the Air Force, said regarding a September, 2016, F-35 fire. Fuel collected near the back of the airplane and ignited before the plane took off, he noted.
Engine mishaps and faulty cooling wires are just two in a long list of woes for the F-35, but the latest problems indicate an entirely new defect, unrelated to the aircraft's previous failures. The saga of F-35 technicians putting out one fire after another carries on, almost as if by tradition.  
An F-35 fire in October 2016 led US military services to indefinitely ground over a dozen of the fighter jets. The faulty coolant system that caused the October incident, was, Pleus noted, a matter of human error. "They put the wrong insulation in," Pleus added, referring to the subcontractor tasked with the installation, whose name has has not been disclosed by military officials. Nevertheless, it's hard not to be shocked that a simple loose bracket could lead to potential fire damage of the jets, which generate around $100 million in revenue apiece for the publicly-traded, defense multinational corporation Lockheed Martin.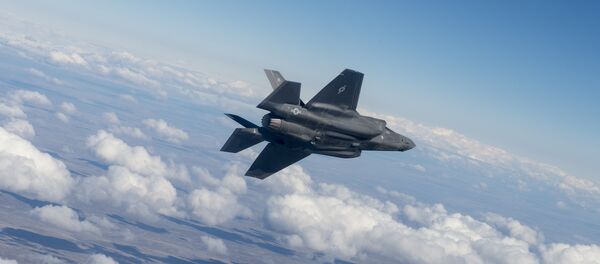 23 December 2016, 23:43 GMT
The $1.45 trillion projected to be spent over the lifecycle of the F-35 has been hailed as an upgrade over the F-16, as one of just two operational fifth-generation fighters, alongside the F-22 Raptor. But the program, which has received more funding than the US development of the atomic bomb, has no shortage of critics.
In 11 days, President-elect Donald Trump will be sworn in, ushering in a new era of how the US buys weapons, planes, and much more. Harnessing Twitter, Trump's tweet disparaging Boeing over "out of control" costs to build a 747 airliner to be fitted for service as a new Air Force One sent the company's stock plummeting almost five percent, before rebounding later that day. Trump, a self-branded "dealmaker," met with top executives of Boeing and Lockheed Martin at his Florida estate, Mar-a-Lago, just days before Christmas. "It's a dance, you know," Trump told reporters in between meetings. While he did not commit to any concrete results, he did say that F-35 costs will be lowered and that "we're going to do it beautifully."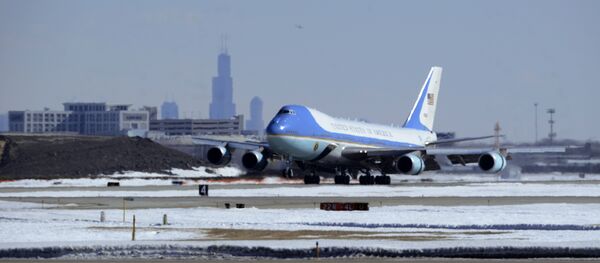 22 December 2016, 20:55 GMT
Trump, alongside almost every US lawmaker, has complained about the cost of the F-35 program. Following meetings with Boeing and Lockheed executives, Trump stated that he would request that Boeing produce a proposal for a "comparable" F/A-18 Super Hornet due to "the tremendous cost and cost overruns" associated with the F-35 Joint Strike Fighter.
Trump's tweet seems to align with a strategy detailed by the Congressional Budget Office recommending that adding high-tech versions of older F-16s and F/A-18s could reduce costs 29 percent over the next ten years.