The prime minister was questioned twice over the past week in two ongoing corruption investigations, Case 1000 and Case 2000. Case 2000 centers on the possible quid pro quo arrangement with the newspaper, which investigators found recorded on Netanyahu's former chief of staff's phone.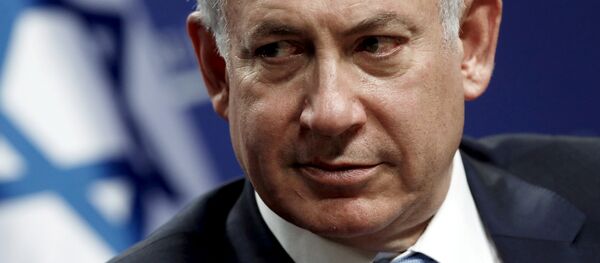 5 January 2017, 23:06 GMT
Israel's Channel 2 reported January 8 that police had found a recording of Netanyahu offering to limit the circulation of a newspaper — specifically, to shut down its weekend edition — if Arnon Mozes, publisher of rival newspaper Yediot Aharonot, could organize more sympathetic coverage for him.
Haaretz reports that Netanyahu can be heard on the recording offering "huge financial benefits" if Yediot Aharonot helped him stay in power.
It is unclear when the conversation occurred; Haaretz reported that it may be a few months old. No concrete follow up proposal has been unearthed.
Yediot Aharonot is seen as critical of the prime minister; its rival, the free Israel Hayom, is generally pro-Netanyahu, the Jerusalem post points out. Cutting its circulation would drive advertising toward Mozes's publication. 
Israel Hayom is owned by US billionaire Sheldon Adelson, a Netanyahu pal.
Netanyahu has repeatedly denied any corruption and told a party meeting the morning of January 8, "What I can tell you today, now that I know what this is about, and I will tell you this with full confidence: nothing will be found because there is nothing."
Yediot Aharonot's editor said in a statement the same day that he had no knowledge of the discussion at that his paper is honest and professional and maintains journalistic standards.
Likud is sticking by their man, even as the opposition clamor for him to step down. Coalition chairman David Bitan (Likud) told Israel's Army Radio the day of the report, "There will be no indictment. Even if there is a situation in which it will happen — and I do not see it happening — the prime minister should stay in office," the Jerusalem Post reported.
Netanyahu also advised to opposition "not to celebrate."
"You replace the government through the ballot box," he said.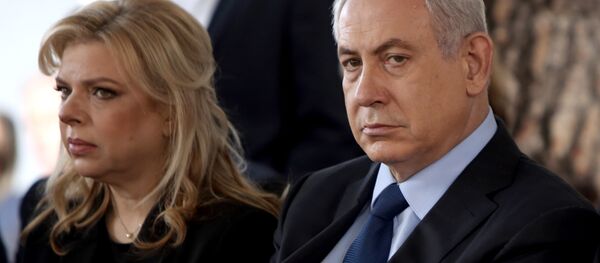 3 January 2017, 16:18 GMT
The first investigation, Case 1000, covers the expensive gifts Netanyahu and his wife have received over the years from several Israeli and foreign business owners, including Hollywood producer Arnon Milchan. Netanyahu's lawyer has dismissed the allegations as seeking to criminalize "a gift of cigars" from "a close friend," according to the Guardian.
There are, however, allegations that those gifts earned his "close friend" favors, including help getting US visas.
Both investigations are expected to be wrapped up within a few months.