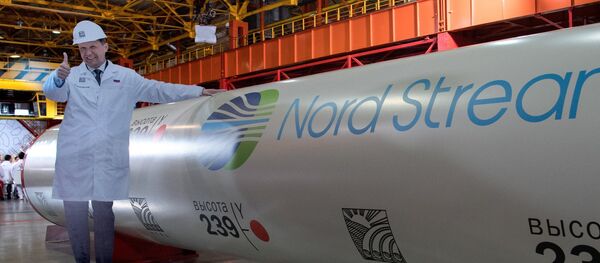 5 January 2017, 09:51 GMT
During the annual national conference People and Defense, Swedish Prime Minister Stefan Löfven painted a morbid picture of an increasingly dark security situation in the world, highlighting nuclear threats, cyber threats and military threats, venturing that the upcoming Swedish election may be exposed to the same unsolicited influence that the US had allegedly experienced last fall. Although Löfven did not mention Russia specifically, the message was rendered crystal clear by allusions to the US election, where Hillary Clinton's painful loss is still being attributed to Russian "interference."
Stefan Löfven, who previously voiced his total support for Hillary Clinton, stated that the American election campaign was obviously influenced by data theft and fake news.
"There is nothing that guarantees that the future Swedish elections will be protected accordingly," Löfven said, as quoted by Finnish daily Hufvudstadsbladet. According to Löfven, there is the same risk for France and Germany.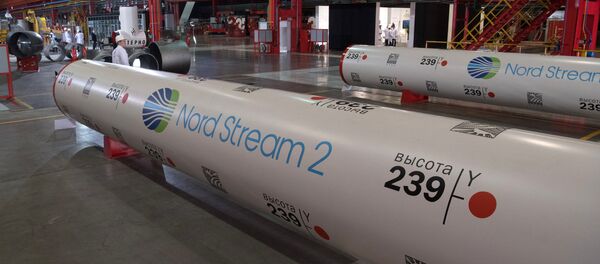 15 December 2016, 08:53 GMT
At a subsequent press conference, Stefan Löfven was asked how Sweden would react if Russia tried to influence the outcome of the Swedish election. It seems that the Swedish public has taken fancy of the idea of seeing "Moscow's hand" every time things are not going the expected way.
This delusion is reinstated through competent bodies. In a recent report by Sweden's National Defense Radio Establishment (FRA), Russia was identified as the main culprit behind the disinformation campaign and the dissemination of fake news. According to FRA, "foreign powers" performed over 100,000 cyberattacks against Sweden last year alone, Swedish national broadcaster SVT reported.
According to Stefan Löfven, Sweden needs a "digital rearmament" to reduce vulnerability and raise the awareness of misinformation. Information security is therefore only a part of the national security strategy Löfven and the Swedish government announced on Sunday.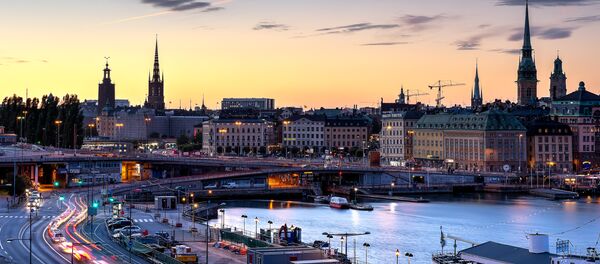 3 October 2016, 11:51 GMT
Even though Löfven summarized the Russian development as "provocation," "disinformation" and "military aggression," he acknowledged the need for a closer dialogue to reduce tensions.
"It's unwise to first increase tensions and then seek enhanced protection in the form of a NATO membership. It is best to ensure that the tension does not increase at all," Löfven said, as quoted by Swedish Radio.
After decades of disarmament, Swedish politicians have now made a U-turn and re-assessed developments abroad. Both left-wing and right-wing parties agreed that the security situation has deteriorated. Today, the discussion is instead focused on how much extra funding should be allocated to the Swedish defense.
The recent "wish list" by the Swedish Armed Forces alone is estimated at 400 billion SEK (over $44bln), Swedish daily Dagens Nyheter reported in December.