According to Priebus, "no one is disputing" that Russia is responsible for the leaking of internal emails from the DNC and Clinton campaign officials.
"[Trump] accepts the fact that this particular case was entities in Russia," he said during an appearance on "Fox News Sunday," adding that it is possible that Trump will consider sanctions against Russia after taking into account the US intelligence community's recommendations as to what should be done.  
However, Priebus also criticized the DNC for having "nearly no defenses on their system" and constantly ignoring the FBI's warnings about possible intrusions.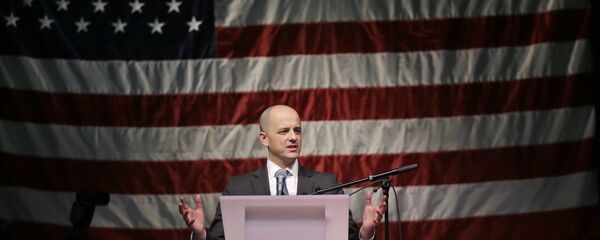 8 January 2017, 22:43 GMT
Trump had remained skeptical about allegations Russia was behind the hack, saying that the intrusions could have been directed by China or any bored hacker from the comfort of his home.
Priebus's remarks came after key Republican lawmakers increased pressure on Trump to accept the intelligence community's conclusion on Russia and take action.
In a statement issued after a Friday briefing with US intelligence, Trump mentioned  Russia among other countries, outside groups and people "constantly trying to break through the cyber infrastructure of [US] governmental institutions," without saying anything specifically about any Kremlin role in the outcome of last year's election.
Trump spokesman Sean Spicer told Reuters the president-elect's conclusions have never changed and that Priebus' comments were in line with Friday's statement.
As for Trump's famous pledges to have a friendlier relationship with Moscow, Priebus restate that there's nothing wrong "with trying to have a good relationship with Russia and other countries around the world."