MOSCOW (Sputnik) — On Monday, in an interview with French media, the Syrian leader stated that Fillon's "rhetoric concerning the priority of the fight against terrorism without interfering into the affairs of other countries is welcome."
"Francois Fillon has nothing to do with Bashar Assad, who has blood on his hands. Let things be clear," Bruno Retailleau, the coordinator of his presidential campaign, told France Inter radio.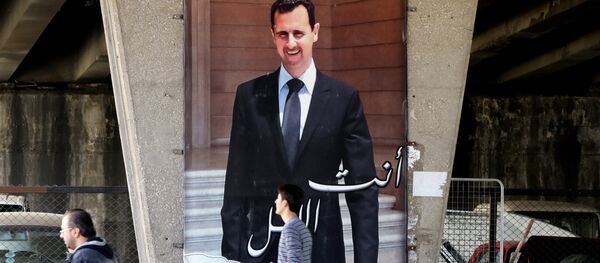 17 December 2016, 07:19 GMT
During the primaries of The Republicans party in November, which led to his eventual victory, Fillon stated that although he had no sympathy for the Syrian authorities, the solution to the conflict in the country could not be found unless the world understood that Assad was actually supported by a part of the Syrian population.
According to the latest poll, conducted by Odoxa pollster and published by France Televisions broadcaster on Sunday, the popularity of Fillon, who has been widely seen as the potential winner in the second tour of the presidential elections in May, has been decreasing. He lost 12 point in just two months since the primaries and now 57 percent of French people have a bad opinion of him against 42 percent approving his candidacy.