Toward the end of 2016 the remotely piloted aircrafts (RPA) arrived in Niamey, Niger, at Base Aérienne 101 where three other MQ-9s have been operated by Escadron de Drone (drone squadron) 1/33 Belfort since January 2015.  According to Jabes, the UAVs were deployed to support Operation 'Barkhane,' a French-led anti-insurgent campaign in Africa's Sahara-Sahel region.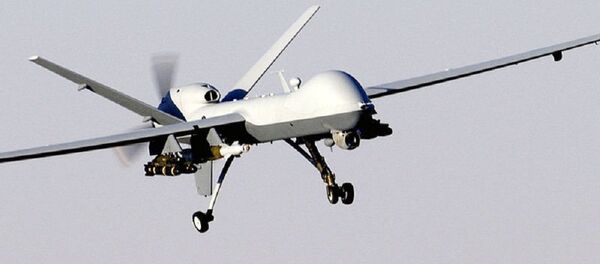 22 November 2016, 00:28 GMT
French procurement agency DGA announced that another batch of the vehicles was ordered December 5, and are scheduled for delivery in 2019. By that time the French Air Force should have four complete drone systems.
The delivery is keeping with France's multi-year defence spending plan objectives (LPM), which is scheduled to span the years 2014-2019.
The two new Reapers must first be assembled and undergo ground and flight testing, so they will not be operational for several weeks. France's Air Force has sent both of its Harfang UAVs back to France, from Niamey, in light of the Reaper's arrival. The drones will now be used for training and to surveil high-profile events.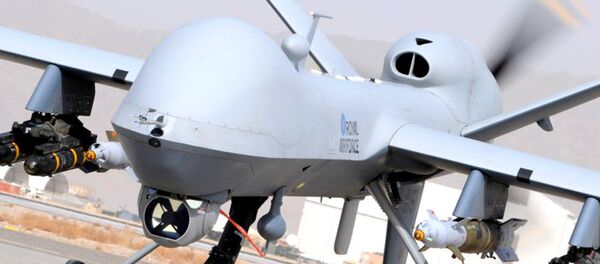 19 August 2016, 18:56 GMT
Although the Belfort unit has not been able to fly its Reapers in French national airspace due to legal and technical restrictions, a control shelter in Cognac, which houses the 1/33 Squadron, and the addition of a sixth UAV may cause that to change in late January.
At the Cognac base the sixth Reaper will be used for training, which up until this point has been conducted from Niamey. Until recently, civilian contractors from General Atomics have conducted French takeoffs and landings. The French Reaper force reached an important benchmark after a French crew performed takeoffs and landings for the first time.