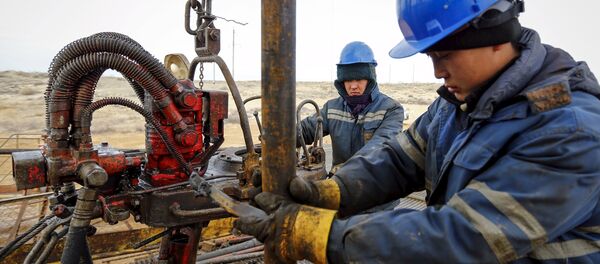 10 January 2017, 10:11 GMT
MOSCOW (Sputnik) — This week oil output in Libya has reached 708,000 barrels per day, the maximum over the past three years, while less than a year ago oil production did not exceed 200,000 barrels per day, The Wall Street Journal reported, citing a source in the National Oil Corporation (NOC).
The OPEC oil output reduction deal does not affect Libya due to the internal conflict in the country, however, the armed groups blockading oil pipelines started to enter into agreements with the NOC on resuming oil extraction, the newspaper reported.
The average daily oil output in November 2016 in Libya amounted to 575,000 barrels, while in 2017 the country may increase the daily production up to 900,000 barrels, according to the NOC.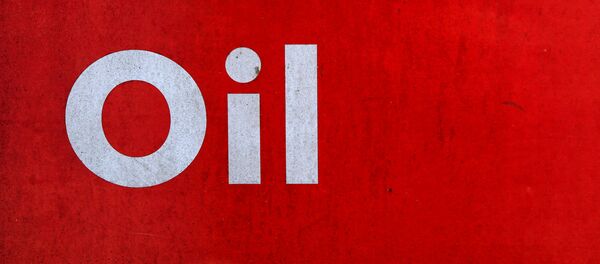 5 January 2017, 12:23 GMT
In November 2016, OPEC agreed to cut oil production by 1.2 million barrels per day to 32.5 million barrels per day for the whole cartel starting 2017. On December 10, OPEC finished a meeting with non-OPEC countries in Vienna, at which non-OPEC countries decided to cut oil output by 558,000 barrels per day, with Russia cutting the output by 300,000 barrels per day from January 2017.
Libya has been in a state of turmoil since 2011, when a civil war began in the country and its longtime leader Muammar Gaddafi was overthrown. In December 2015, Libya's rival governments — the Council of Deputies based in Tobruk and the Tripoli-based General National Congress — agreed to create the Government of National Accord (GNA), to form the Presidency Council and to end the political impasse.
Never miss a story again — sign up to our Telegram channel and we'll keep you up to speed!