"Hey @BarackObama, I heard you were interested in a role at Spotify. Have you seen this one?" the founder of the platform, Daniel Ek, wrote in his Twitter.
The position is called "President of Playlists." It requires "at least eight years of experience running a highly-regarded nation." The candidate is also expected to have good relationships with a wide range of musicians.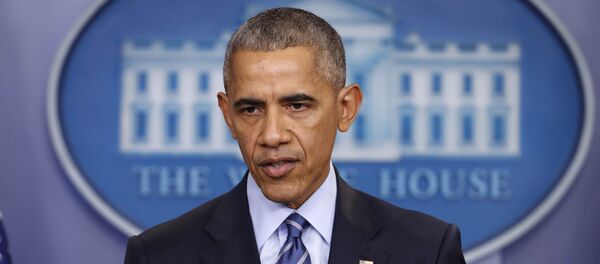 5 January 2017, 16:45 GMT
Although Barack Obama will receive a salary for life (which is about $205,700 a year), who knows, maybe the new position offered by Spotify could be of interest for the outgoing US President.
According to media reports, Obama joked earlier that he hopes to get a job in Spotify, when he leaves the White House.
Moreover, the US leader planned to help poor black and Latino young people, by working with My Brother's Keeper Alliance — a charity organization seeking to improve the quality of their lives.
He also is considering writing a book about his years in the White House.
Have you heard the news? Sign up to our Telegram channel and we'll keep you up to speed!