The Babur-3 that was tested is a waterborne variant of Pakistan's Babur-2, which the nation tested in December 2016. Nuclear proliferation in the region is not one-sided, as India has developed its own nuclear force. But Islamabad let its foe know, loud and clear, of its capabilities by conducting the test on the Indian Ocean. 
"Pakistan eyes this hallmark development as a step toward reinforcing the policy of credible minimum deterrence," according to a military communications arm. The Babur-3 provides Islamabad with "a credible second strike capability," the military added.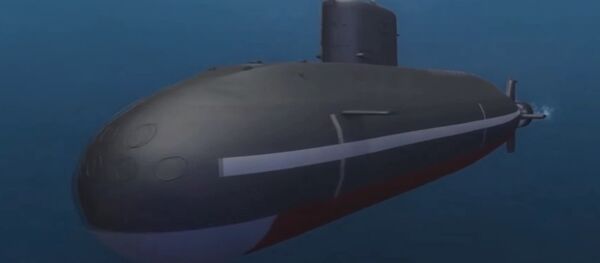 9 January 2017, 16:06 GMT
"The missile was fired from an underwater, mobile platform and hit its target with precise accuracy," according to a statement. 
The development of nuclear warheads delivered from the sea indicates that the nuclear powers are not simply seeking to build warheads, rather, the objective is couched in the landscape of a broader nuclear package, including air, submarine, and missile-based warhead deployments, an example spearheaded by the largest nuclear arms-holder, the US. 
Since India's independence from British colonization in 1947, India and Pakistan have gone to war three times.
India, meanwhile, has its own far-reaching guided missiles. Days before the start of 2017, New Dehli test fired ICBM Agni-V, which has a range that can reach all of China. When Beijing threatened to raise India's nuclear testing at the UN Security Council, Air Chief Marshal Arup Raha curtly responded that regional partners should refrain from discussing India's actions unless they are illegal, adding that the tests are "common knowledge."