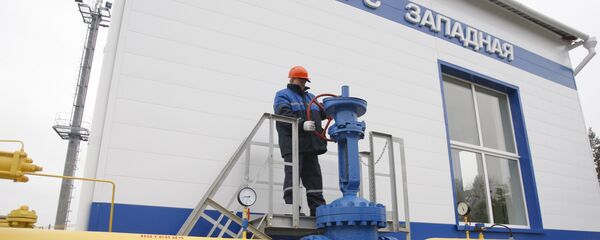 29 December 2016, 13:00 GMT
MOSCOW (Sputnik) — In the wake of partial visa abolition by Belarus for 80 countries Moscow could take special measures to prevent citizens from "potentially alarming" countries from entering Russia, Executive Director of the Association of Russian Tour Operators Maya Lomidze said on Tuesday.
On Monday, Belarusian President Alexander Lukashenko signed a decree abolishing visa requirements for citizens of 80 countries for a period of no longer than five days on entry via the Minsk National Airport. The decree covers 39 countries of Europe, Brazil, Indonesia, the United States, Japan and other countries.
"Possibly, some measures will be taken in order to prevent suspicious people or citizens of potentially dangerous countries from freely entering Russia. It is an issue of agreements between Russia and Belarus, it is hard to predict now," Lomidze said in an interview with Rossiya 24 television channel.
She added that she expected Belarus to get "absolute profit" from the visa abolition, underlining that any liberalization, let alone visa abolition, would mean a guaranteed increase in demand from at least the main tourist providing markets.
New Belarusian visa-free travel rules do not apply to the citizens of third countries arriving in Belarus by plane from Russia, as well as to those arriving in Belarus and planning to fly to Russian airports.
 Never miss a story again — sign up to our Telegram channel and we'll keep you up to speed!