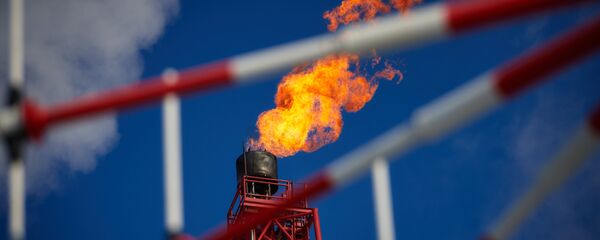 22 November 2016, 17:46 GMT
GANDHINAGAR (India) (Sputnik) — Russia will consider the prospects of cooperation with India's Gujarat state in the production of milk and diamonds, Russian Deputy Prime Minister Dmitry Rogozin said on Tuesday.
"We are interested in [Indian] Prime Minister [Narendra] Modi's proposals to thoroughly consider the great prospects of milk production in the Gujarat state, as well as the participation in diamond processing, in which Gujarat is the absolute leader," Rogozin said at the 8th Global Summit Vibrant Gujarat in Gandhinagar, India.
The Indian state of Gujarat is very attractive to the Russian business, with companies like Rosneft, Kamaz having already opened their plants in the region, the deputy prime minister added.
Rogozin and Modi held a bilateral meeting on Monday. On the same day Modi visited the exhibition pavilion of Russia at the Vibrant Gujarat Summit, where the deputy prime minister told him about the principles of operation of the Russian hardware-software complex.
The trade show within the Indian summit's framework features more than 10 Russian companies, including nuclear energy corporation Rosatom.