MOSCOW (Sputnik) — In an email to the Guardian, excerpts from which were published on Monday by the UK newspaper, RT Editor-in-Chief Margarita Simonyan lashed out at US intelligence agencies that claimed the channel had meddled in the US election by criticizing Democratic candidate Hillary Clinton.
"The agencies' only charge against RT is that we were critical of Clinton in reporting actual facts about her. This is our supposed crime! What a resounding endorsement of journalism and freedom of speech," Simonyan wrote.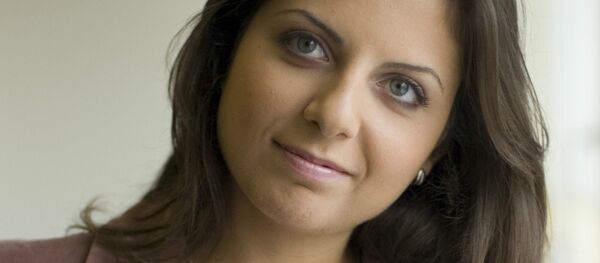 7 January 2017, 14:48 GMT
UK's BBC World Service, Germany's Deutsche Welle and the US broadcaster BBG receive "considerably more" funding than RT "to get their respective countries' points of view across to a global audience," she said, adding this showed "media-political establishments of the United States and Europe can't let go of the monopoly on messaging."
The US Intelligence Community released an unclassified report last Friday claiming they had "high confidence" of Russia's meddling in the 2016 presidential election. They alleged that Russia employed a state run propaganda machine, which included RT, to serve "as a platform for Kremlin messaging to Russian and international audiences."