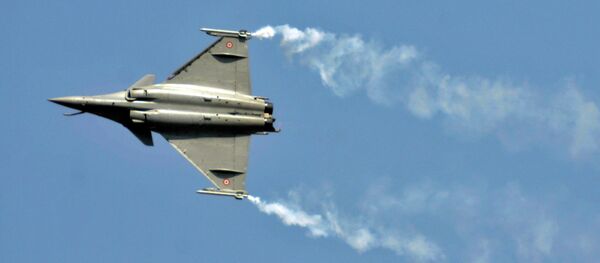 30 November 2016, 16:39 GMT
MOSCOW (Sputnik)
–
The first Rafale fighter aircraft is expected to arrive in India a few months before the scheduled date in 2019, Times of India newspaper reported, citing military sources.
In September 2016, the deal with France for the purchase of 36 Rafale jets was approved by the Indian cabinet and signed.
The Rafale jets agreement was announced in April 2015 during Indian Prime Minister Narendra Modi's visit to Paris but negotiations on pricing have protracted. Initially, India planned to purchase 126 Rafales, but later the sides agreed on only 36 aircraft.
Never miss a story again — sign up to our Telegram channel and we'll keep you up to speed!