Inspector General Michael E. Horowitz announced the investigation on Thursday, "in response to requests from numerous Chairmen and Ranking Members of Congressional oversight committees, various organizations, and members of the public." The review will be focused on the investigation into Hillary Clinton's private email server.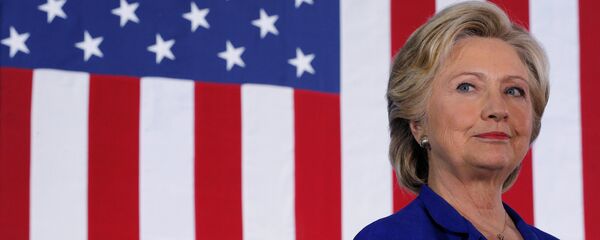 21 December 2016, 00:44 GMT
The office will be reviewing "allegations that the Department or FBI policies or procedures were not followed in connection with, or in actions leading up to or related to, the FBI director's public announcement on July 5, 2016, and the director's letter to Congress on October 28 and November 6, 2016, and that certain underlying investigative decisions were based on improper considerations," according to their statement.
According to the announcement, the office will also be looking into whether or not FBI Director James Comey "should have been recused from investigating certain matters."
Horowitz will also be looking into allegations that the Department's Assistant Attorney General for Legislative Affairs, Peter J. Kadzik, improperly disclosed non-public information to the Clinton campaign — and if they should have also been recused. The review will also look at other unnamed DOJ and FBI employees who are also accused of leaking non-public information.
Additionally, the announcement states that the office will review the timing of certain Freedom of Information Act releases by the FBI on October 30 and November 1, 2016. There are allegations about the use of an official Twitter account to publicize the releases also being "influenced by improper considerations."
The FBI will work with the office during the probe, Comey said in a statement on Thursday afternoon.
"I am grateful to the Department of Justice's IG for taking on this review," the statement read. "The FBI will cooperate fully with him and his office."