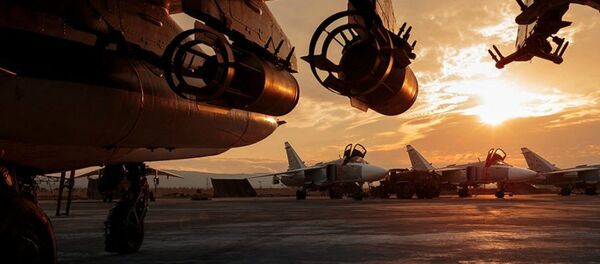 11 January 2017, 09:45 GMT
WASHINGTON (Sputnik) — The United States and Russia could reestablish talks on Syria given the two countries share a common interest to combat the Islamic State (Daesh) terrorist group, Secretary of State nominee Rex Tillerson said in his confirmation hearing before the US Senate Foreign Affairs Committee.
"There are common threats that Russia faces because of terrorist organizations," Tillerson stated on Wednesday when asked about Moscow's primary goals in Syria. "I think there is a scope for discussion… We would have to see what Russia's posture is."
Tillerson explained that the United States should make sure first that Moscow is seeking partnership where the two countries can try to restore "some type of a positive working relationship."
He also noted that the ongoing conflict in Syria has provided an opportunity for Russia to secure its presence in the Middle East.
The Islamic State, also known as Daesh in Arabic, is outlawed in the United States, Russia and numerous other countries.