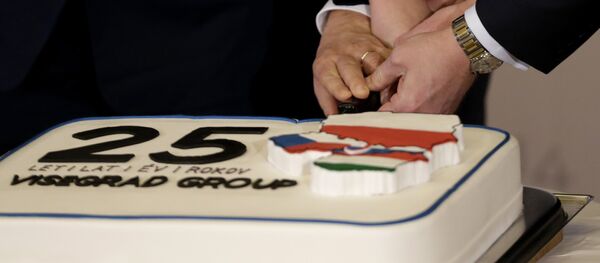 11 January 2017, 09:14 GMT
In an interview with Sputnik, Alastair Newton, co-founder and director of Alavan Business Advisory and a former career diplomat with the British Foreign Service, said that right now
the European Union
is recoiling from more mishaps than ever before.
The interview came after German Vice Chancellor Sigmar Gabriel told the magazine Der Spiegel that the breakup of the EU is no longer unthinkable.
He argued that the German taxpayers are being asked to pick up the bill for the failings of various other European countries, while Chancellor Merkel continues her austerity measures, which have left Europe more than ever divided.
"…I also know about the state of the EU. It is no longer unthinkable that it could break apart. If that happens, our children and grandchildren will curse us. Because Germany is the biggest beneficiary of the European community — economically and politically," Gabriel said.
Pointing out that Berlin's pressure on France and Italy to tighten their belts has led to more political risk, he also emphasized the rise of far-right political parties.
His comments come at a time when the German Chancellor must endure more and more ridicule for her migration policy. Sigmar Gabriel, who is also economy minister, is expected to challenge Angela Merkel for her seat later this year.
Speaking to Sputnik, Alastair Newton said that "the tribulations facing the EU today are greater than in any time previously, and there are risks."
According to Newton, "purely economic reasons" and "a range of policy issues and challenges" could ultimately lead to a situation where the breakup of the EU will no longer be inconceivable.
Asked about whether the EU is really on the verge of breaking up, Newton referred to what he described as last year's two surprise events: Brexit and Donald Trump's win in the US presidential elections, which may precipitate the bloc's collapse.
In this regard, he did not rule out similarly big surprises during key upcoming elections in Germany, France, Italy, and the Netherlands, the results of which may pose a "viable threat" to Europe.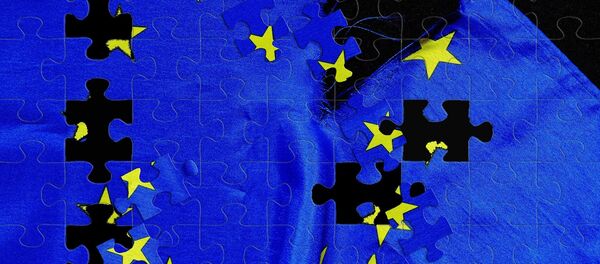 24 October 2016, 11:49 GMT
Earlier this month, Slovenian President Borut Pahor floated the idea of dividing the EU into regions, which stipulates that its member states should be regrouped according to their interests and geostrategic "trends."
He was echoed by former Slovenian Foreign Minister Dimitrij Rupel, who called for the creation of a so-called eastern mega-region which could include Croatia, Romania, Bulgaria, Serbia, Montenegro, Macedonia, Kosovo, Turkey and Ukraine.
Have you heard the news? Sign up to our Telegram channel and we'll keep you up to speed!