MOSCOW (Sputnik) — In a recent report on alleged Russian meddling in November's US presidential election, US intelligence agencies claimed "with high confidence" that Russia's Main Intelligence Directorate (GRU) used the Guccifer 2.0 persona, as well as the DCLeaks.com website, to hack computers belonging to both major US political parties and release the obtained information in an effort to covertly influence the election and help Donald Trump win.
"The U.S. intelligence agencies have published several reports of late claiming I have ties with Russia. I'd like to make it clear enough that these accusations are unfounded. I have totally no relation to the Russian government. I'd like to tell you once again I was acting in accordance with my personal political views and beliefs," the hacker said on his website late on Thursday.
Guccifer 2.0 also dismissed technical evidence in the intelligence report as a "crude fake," stressing that a malware sample included as evidence was a common hacking tool and was irrelevant to Russia specifically. The hacker used a different way to breach DNC servers involving an NGP VAN software vulnerability.
"It's obvious that the intelligence agencies are deliberately falsifying evidence. In my opinion, they're playing into the hands of the Democrats who are trying to blame foreign actors for their failure," the hacker added, predicting that President Barack Obama's outgoing administration may use its remaining days in office until January 20 to spread more false claims.
The Russian hacking scandal in the United States is continuing to rage as President-elect Donald Trump prepares to take office in a week's time. On Friday, US Intelligence released a public version of a comprehensive intelligence report assessing Russian activities and intentions related to the 2016 US presidential election. The report accused Russia of trying to influence the election. After being briefed on the report, Trump said the DNC hack did not have an impact on the election outcome.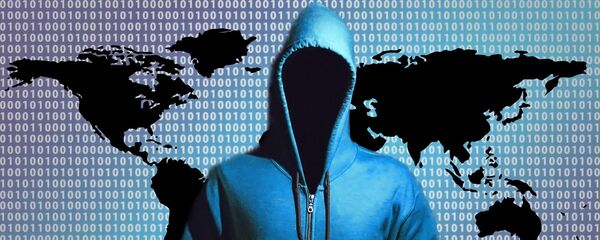 5 January 2017, 02:37 GMT
Russia has repeatedly denied the US allegations calling them absurd and characterizing them as an attempt to divert public opinion from revelations of corruption as well as other pressing domestic issues.
Guccifer 2.0 has followed the steps of Romanian hacker Marcel Lehel Lazar, who was the original Guccifer, in leaking Democratic Party documents. US intelligence agencies have accused Guccifer 2.0 of having links to Russian intelligence and have sentenced the hacker to 52 months in prison in absentia. The allegations have been denied both by Russia and the hacker.
Never miss a story again — sign up to our Telegram channel and we'll keep you up to speed!