WASHINGTON (Sputnik) — Turmoil in Libya offers US President-elect Donald Trump an opportunity to coordinate anti-terror policies with Russia, but a joint effort would require the United States to break with European allies by dropping support for the largely ineffective Libyan Government of National Accord (GNA), the private intelligence firm Soufan Group said in a report.
"The conflicting interests of international powers in Libya may prod his [Trump's] administration to drastically rethink U.S. strategy toward the country," the report stated on Friday.
The scenario postulated by Soufan would require the United States to switch sides, dropping its support for Libya's European and internationally backed GNA, which the report said has largely failed to extend its writ outside of a small compound in Tripoli.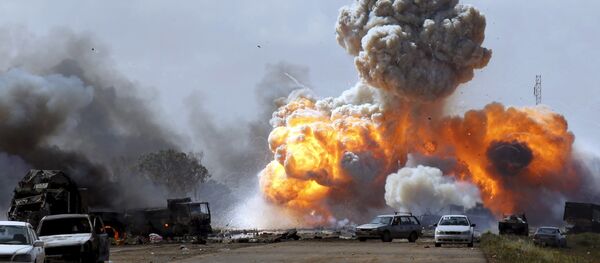 16 February 2016, 14:15 GMT
Despite some notable GNA successes — including the expulsion of the Daesh terrorist group from the coastal city of Sirte — the report notes that the unity government has so far failed to generate substantive support in the deeply fractured nation.
US-Russian cooperation would require Washington's support for the rival Libyan Gen. Khalifa Haftar, a secular military strongman, whose rival Libyan National Army controls much of the nation's east.
Haftar also controls much of Libya's oil infrastructure and has won several victories over Islamist factions, which have received little notice in the West.