MOSCOW (Sputnik) – A total of 31 groups, the interim government and a group of independent opposition figures took part in the event.
The document contains a number of conditions under which the opposition would form a single delegation to participate in Astana talks. For instance, an introduction of a 10-day truce in southern Syria and Damascus since Friday was included in the list.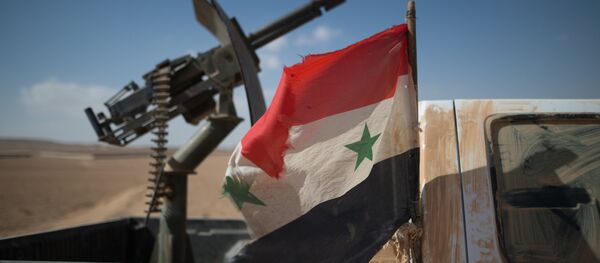 13 January 2017, 09:54 GMT
The document was in particular signed by Ajnad al-Sham, Free Idlib Army, Northern Division, as well as by Jaysh al-Islam and Fastaqim, cooperating with al-Nusra Front terrorist group, outlawed in Russia.
However, such groups as Ahrar al-Sham, Bayan Movement, Faylaq al-Sham refused to sign the agreement.
A major conference of opposition and government delegations is scheduled for January 23 in Kazakhstan's capital Astana. The talks are expected to be followed by a new round of negotiations on Syrian peace in Geneva on February 8.
Since 2011, Syria has been engulfed in a civil war, with government forces fighting against numerous opposition and terrorist groups, including al-Nusra Front and Daesh, which is banned in a range of countries, including Russia.