MOSCOW (Sputnik) — The Syrian army and militants of the armed opposition have agreed on a truce in Barada Valley, the agreement was reached without the UN participation, Syrian state media reported.
"The agreement will cover 10 villages and was signed with 1,200 people [militants]. The situation was settled by the Syrian government and interested sides without UN interference or presence," the Al-Ikhbariya television channel reported.
In late December, terrorists blew up a water pipeline in the Wadi Barada area, which was used to supply the Syrian capital with drinking water. Al-Nusra Front militants also seized the Ain al-Fija water pumping station. On Wednesday, January 11, the Damascus province governor said agreements had been reached with militants for engineers to access the Ain al-Fija facilities and on repair of the water pipeline in Barada Valley. A few hours later, militants denied that any deals had been reached with the Syrian leadership.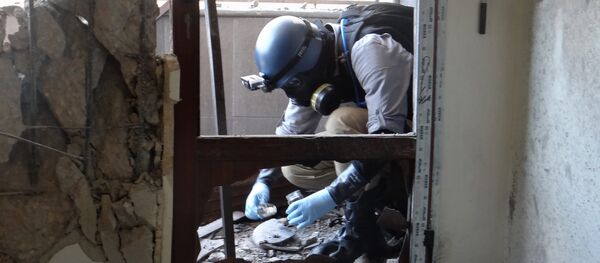 13 January 2017, 15:28 GMT
Al-Ikhbariya reported Friday citing the Damascus governor that engineers had been allowed to enter the facilities in Ain al-Fija, and water supply would be restored in full soon.
A source told Sputnik Thursday that the Syrian army would continue the military operation in Barada Valley until militants started honoring the reached agreements.
Since 2011, Syria has been engulfed in a civil war, with government forces fighting against numerous opposition and terrorist groups, including al-Nusra Front and Daesh, which is banned in a range of countries, including Russia.
Never miss a story again — sign up to our Telegram channel and we'll keep you up to speed!