The world is witnessing a number of "close calls" with Pentagon jets and warships in the Middle East, RIA Novosti political analyst Alexander Khrolenko noted in his recent op-ed.
"A 'dangerous rapprochement' between the Pentagon and mankind resembles nothing so much as an undeclared third world war, whose flywheel is being constantly spun by Washington," Khrolenko wrote.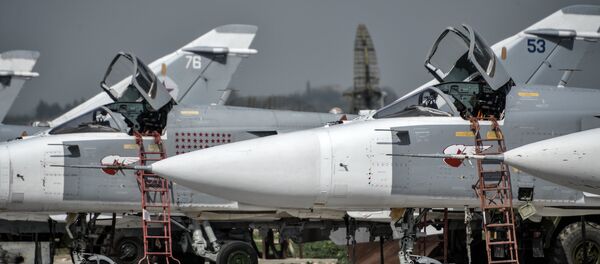 12 January 2017, 09:39 GMT
The political analyst referred to an incident which reportedly took place in the skies of Syria earlier this month and was blamed on Russian pilots by the Pentagon. Khrolenko reminded his readers that the US Air Force's operations in Syria have no legal ground.
On January 9 The Wall Street Journal reported an alleged "dangerous rapprochement" of Russian and American aircraft over Syria, citing US Air Force Brig. Gen. Charles Corcoran.
"Rarely, if ever, do they respond verbally. Rarely, if ever, do they move. We get out of the way. We don't know what they can see or not see, and we don't want them running into one of us," Brig. Gen. Corcoran complained.
The Russian Ministry of Defense dismissed the allegations. Commenting on the matter, Russian Defense Ministry's spokesman Maj. Gen. Igor Konashenkov highlighted that, being highly skilled, Russian pilots observe all safety precautions.
He pointed out that neither Brig.Gen. Corcoran, nor other Pentagon officials have ever raised the question during regular video conferences between the Ministries.
"It can be explained by the fact that the US Air Force and the [US-led] international coalition try to act in secrecy during their operations in Syria," he noted, "Our American colleagues do not like to notify us of their aviation combat employment plans. This allows the coalition's planes to evade responsibility for civilian deaths and destruction of civilian objects in cases of tragic 'mistakes'," he added.
However, in the context of the ongoing anti-Russian propaganda campaign it appears that there could be yet another explanation.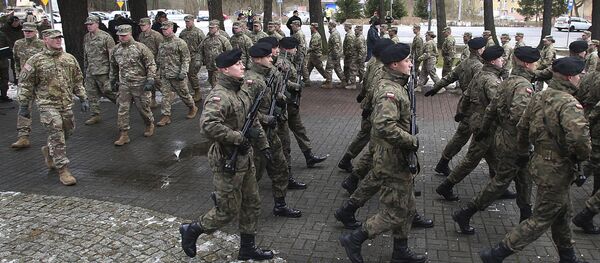 13 January 2017, 15:17 GMT
"It is difficult to understand whether the statements made by General Corcoran are his honest opinion or if he, like many others, was
used by the outgoing US administration
in the course of their
farewell Russophobic spectacle
," Maj. Gen. Konashenkov said.
Speaking to Radio Sputnik Russian geopolitical analyst Konstantin Sokolov echoed Maj. Gen. Konashenkov's assumption.
The situation in Syria dramatically changed following Russia's involvement in the country's affairs. The recent developments on the ground have tipped the balance in Russia's favor. Thus, unsurprisingly, the US-led coalition is currently at pains to gain the upper hand, Sokolov assumed.
He underscored that the Pentagon's "close calls" allegations are just hearsay as no investigation into the matter has yet been carried out.
"In this case, it is unclear who approached whom. It should be investigated. And now, when the blame is pinned without any proof, it is clear that this is nothing more than a political demarche," Sokolov told Radio Sputnik.
However, there is more to the episode than meets the eye, according to Alexander Khrolenko.
The RIA Novosti political analyst drew attention to a series of similar episodes involving Pentagon military servicemen.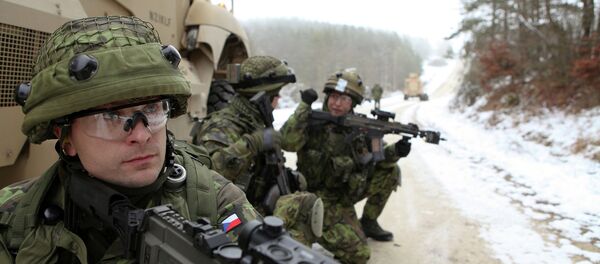 11 January 2017, 13:14 GMT
On January 8, the US Navy destroyer Mahan
fired warning shots at four Iranian boats
in the Strait of Hormuz, just a dozen nautical miles from Iran's territorial waters, Khrolenko remarked.
On January 7, American troops as well as hundreds of heavy tanks, self-propelled howitzers and other military vehicles were dispatched to Eastern Europe under a planned NATO operation aimed at countering a non-existing "Russian aggression."
But this is just the tip of the iceberg, the political analyst emphasized.
Citing the US-based CFR think tank's recent report, Khrolenko highlighted that in 2016 the US has dropped about 26,171 bombs in seven countries although Washington isn't officially waging any wars on other nations.
"In 2016, the US dropped more than 26 thousand bombs in seven countries. The US' bombs killed thousands of civilians — in Syria, Iraq, Afghanistan, Libya, Yemen, Somalia, Pakistan. At the same time, Washington constantly accuses Russia, China, Syria and other countries of aggression, expansionism and cruelty. It issues numerous statements about 'dangerous rapprochements' with US planes and ships in different parts of the planet. What's going on?" Khrolenko asked rhetorically.
In light of this it will be no easy task for Donald Trump, the next US administration, and the Pentagon to return to a realistic foreign policy, he noted.