In a surprise move last week, Canadian Prime Minister Justin Trudeau fired his foreign affairs minister Stephane Dion, an experienced politician who had also served as Liberal Party leader and leader of the opposition under a previous Conservative government.
In his place, Trudeau appointed the relatively inexperienced Chrystia Freeland, who had held the role of international trade minister. 
Freeland is banned from Russia as a result of Russian counter-sanctions. 
In 2014, when Canada imposed sanctions on Russian officials after the referendum in Crimea, Russia's Foreign Ministry included Freeland in the reciprocal sanctions list.
She is known for her criticism of the Russian government, and her support for the CETA free trade agreement she helped to negotiate between Canada and the EU.
Michael J. Carley, head of history at the University of Montreal and specialist in relations between the West and Russia, told Radio Sputnik that the decision to appoint Freeland is Trudeau's attempt to prepare for the incoming US administration, which wants to renegotiate free trade agreements like NAFTA.
"This appointment is a catastrophe for Canadian-Russian relations, I cannot understand why the government would have selected her to be minister for external affairs with her stated position with respect to Russia, Crimea, and Ukraine. She's a Russophobe, a hater of Putin, of Russian politics," Carley said.
"To me this looks like the Prime Minister Trudeau is just abandoning any thought of better relations with Russia, for me it's an incomprehensible appointment."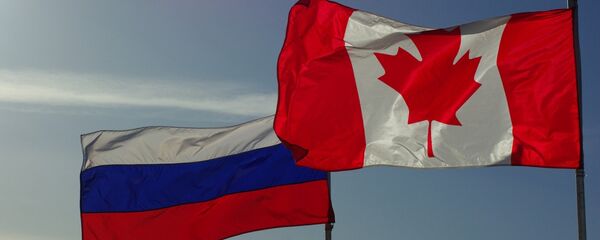 12 January 2017, 00:36 GMT
Freeland may have been appointed in order to negotiate a new free trade agreement with the US to replace the North American Free Trade Agreement (NAFTA) between Canada, Mexico and the US, which
Trump has called
"the worst trade deal in history." 
"The Canadian mainstream media is saying she was selected because she has skills in negotiating trade agreements, I suppose with regard to negotiations with the EU (about CETA). It looks to me like she was picked because the government thinks she can strongly represent Canada's interests [in its dealings] with the US. But it also means that they've decided to abandon any attempt to improve relations with Russia, which I find quite disturbing."
"Stéphane Dion, the outgoing minister who was sacked, was quite clear that he wanted to improve relations with Russia and I have a feeling that he didn't have a lot of support for that policy within cabinet. He certainly didn't get very far with that policy, and now it's over. Trudeau has sacrificed it in order to mount a defense against Trump's attack on NAFTA."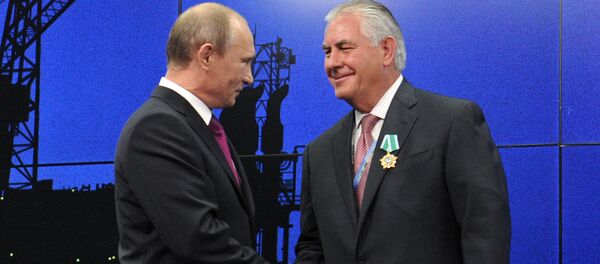 14 December 2016, 01:30 GMT
"It looks to me like an act of panic, a loss of perspective on what's important to Canadian interests in the realm of foreign policy."
According to Radio Canada International, "Dion had sought to reverse the policy of the previous Conservative government of Prime Minister Harper who cut almost all political contacts with Moscow," following Crimea's secession from Ukraine.
The state-run radio station cites Paul Robinson, a former British intelligence officer and expert on Russia, as saying "we have a foreign minister who is actually prohibited from travelling to Russia, which is I think must be something of a first in international relations."
Freeland is of Ukrainian origin on her mother's side, speaks fluent Russian and Ukrainian, and has referred to herself as 'a Ukrainian-Canadian activist'.