MOSCOW (Sputnik) – The Syrian authorities signed agreements on cessation of hostilities with armed opposition groups in the towns of Jeirud and al-Otnee, the Russian Defense Ministry said in a daily bulletin issued on its website on Saturday.
"Activities aimed at extending the ceasefire regime in the territory of Eastern Kalamun in the Damascus province have been continued. Jointly with representatives of the Syrian authorities, respective agreements have been signed in Jeirud and al-Otnee," the bulletin said.
Opposition armed formations from the towns of Farshad and al-Krandeh in the Latakia province also joined the Syrian ceasefire regime, according to the document.
"The total number of inhabited areas, the leaders of which had signed reconciliation agreements has reached 1120 … The number of armed formations, which had claimed to observe the ceasefire regime, remained 104," the bulletin added.
Russia Records Two Ceasefire Breaches in Syria, Turkey Registers 16
Russia registered two ceasefire violations in Syria within the last 24 hours while Turkey reported about 16 cases, the Russian Defense Ministry said.
"Within last 24 hours, the Russian party of the Russia-Turkey Commission on violations of the Joint Agreement has registered 2 cases in the provinces of Aleppo and Latakia. The Turkish party has registered 16 violations in the provinces of Aleppo (8), Damascus (6), and Homs (2)," the bulletin said.
According to the Russian Defense Ministry, six times the fire was opened by the Jabhat Fatah al Sham terror group, previously known as al-Nusra Front, which is not part of the ceasefire regime.
"The Russian party has not confirmed another 10 ceasefire violations [reported by the Turkish party]," the bulletin added.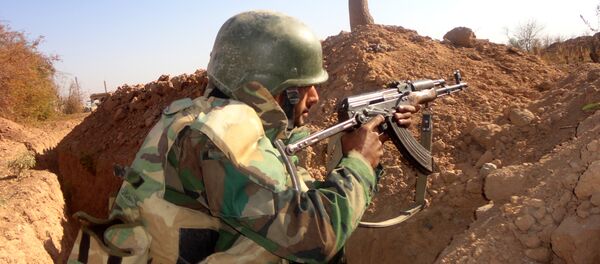 14 January 2017, 14:27 GMT