VILNIUS (Sputnik) — Lithuania's 2017 budget includes such article as construction of a fence on the border with Russia's exclave of Kaliningrad, with 3.6 million euros ($3.8 million) set to be allocated for this purpose, the Lithuanian internal minister said Saturday.
"The sum will be enough for the construction of the fence. A modernized system for border surveillance will be installed near the fence, resources for which will be mobilized next year," Eimutis Misiunas was quoted as saying by Lietuvos Zinios news portal.
He added that the fence, expected to be 135-kilometer (84-mile) long, would help to prevent smuggling.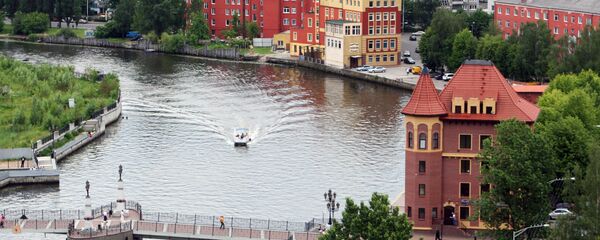 9 December 2016, 15:38 GMT
The interior ministry plans to announce a tender for the fence project, while the construction expected to start as soon as the weather allows, according to the news outlet.
The border between Lithuania and Russia's Kaliningrad runs for 255 kilometers and passes through the Curonian Spit and Curonian Lagoon, then following along the Neman River, Sesupe, Sirvinta, Liepona, Lake Vistytis. So far, the border of Lithuania and Kaliningrad region is marked only by special signs and a 13-meter control line.
Never miss a story again — sign up to our Telegram channel and we'll keep you up to speed!