MOSCOW (Sputnik) — The PFLP member stressed that US approach to the Israeli-Palestinian problem, used for the last 20 years, turned out to be fruitless.
"We hope for a greater role of Russia.. We see that Russia is regaining its role in the Middle East and in the world, so it is going to play a more prominent role in resolving Palestinian problem," Taher said.
"To be honest, the promotion of the so-called peace process under US leading role and based on US platform, has shown that over the 20 years of negotiations the US platform resulted in nothing," Taher added.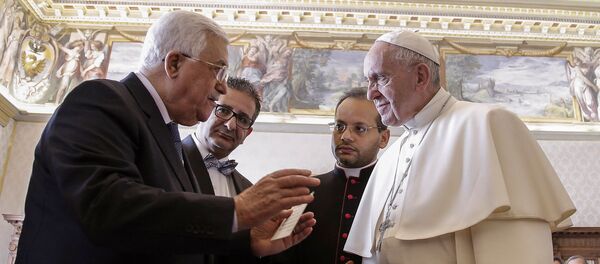 14 January 2017, 17:37 GMT
He also called on the international community to assist in resolving the long-standing conflict.
Taher arrived in Moscow to participate in January 15-17 informal intra-Palestinian talks under auspices of the Institute of Oriental Studies of the Russian Academy of Sciences.
Russian officials invited the Palestine Liberation Organization's factions, in particular PFLP, in order to put an end to the split in the organization and restore the national unity as part of the coalition organization.
On Monday, members of the delegations are set to meet with Russian Foreign Minister Sergey Lavrov.