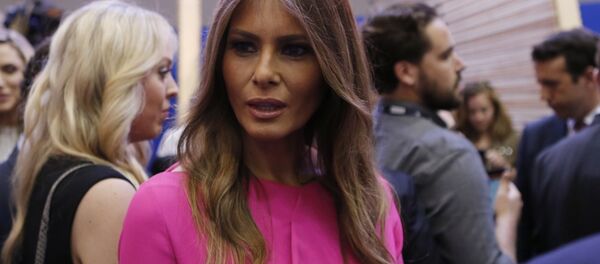 According to the Russian Post, the parcel was sent to the US on Friday from Sheremetyevo airport on a regular flight to New York. The customs inspection has already taken place.
Russian singer Victoria Tsyganova handed the jacket to a representative of the Russian Post at the Historical Museum in Moscow during the exhibition "Russian Space."
According to the singer, she hopes "that this jacket… will warm Melania's soul in difficult moments."
In New York, the parcel is supposed to be delivered to the new American first lady by the United States Postal Service (USPS).
Donald Trump's inauguration is set to take place on January 20.
© Sputnik / Anton Denisov
 / Go to the mediabank
Singer and actress Vika Tsyganova presents her new collection at Mercedes-Benz Fashion Week in Moscow. (File)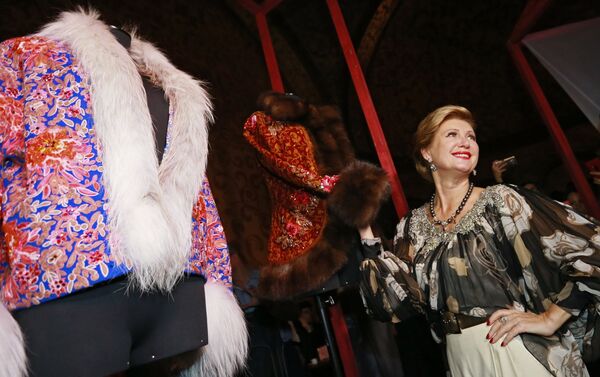 Singer and actress Vika Tsyganova presents her new collection at Mercedes-Benz Fashion Week in Moscow. (File)
© Sputnik / Anton Denisov
 / Go to the mediabank
A collection by singer and actress Vika Tsyganova at Mercedes-Benz Fashion Week in Moscow. (File)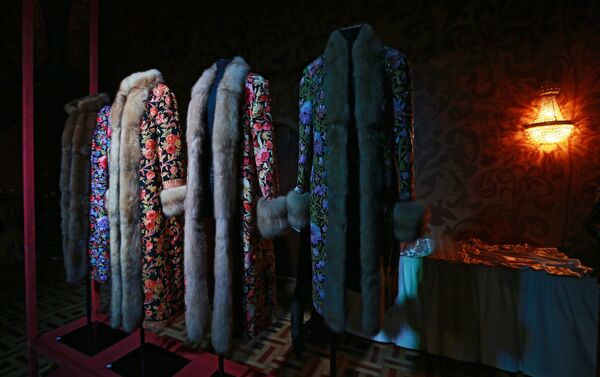 A collection by singer and actress Vika Tsyganova at Mercedes-Benz Fashion Week in Moscow. (File)
© Sputnik / Anton Denisov
 / Go to the mediabank
Singer and actress Vika Tsyganova, center, presents her new collection at Mercedes-Benz Fashion Week in Moscow. (File)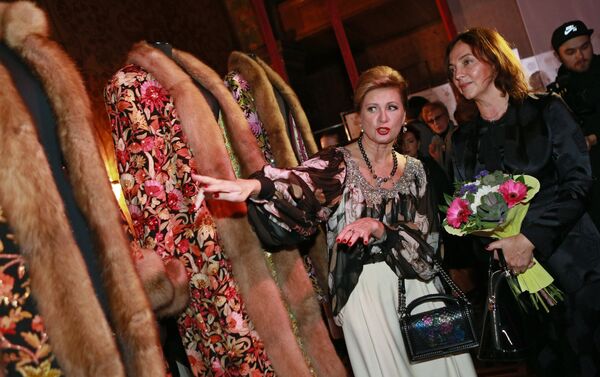 Singer and actress Vika Tsyganova, center, presents her new collection at Mercedes-Benz Fashion Week in Moscow. (File)
Singer and actress Vika Tsyganova presents her new collection at Mercedes-Benz Fashion Week in Moscow. (File)
A collection by singer and actress Vika Tsyganova at Mercedes-Benz Fashion Week in Moscow. (File)
Singer and actress Vika Tsyganova, center, presents her new collection at Mercedes-Benz Fashion Week in Moscow. (File)