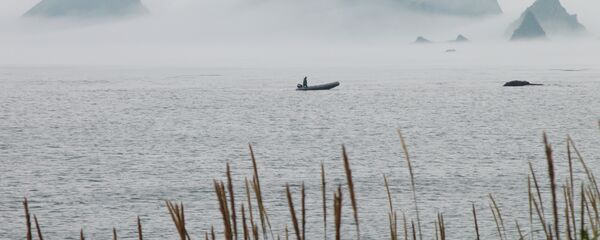 8 January 2017, 06:05 GMT
TOKYO (Sputnik) — It is planned to establish air travel to the Southern Kurils' islands of Kunashir and Iturup, since the travelling between the two islands is carried out only by sea, which is possible only from May to October during the shipping period, the Yomiuri Shimbun newspaper reported.
The government started to work out the possibility of the visa-free air travel following the recent visa facilitation agreement between the two countries, according to the newspaper.
Russian President Vladimir Putin and Japanese Prime Minister Shinzo Abe held meetings in Nagato and Tokyo on December 15-16, 2016. During Putin's visit, the two sides agreed to step up economic cooperation on the Kuril islands. Russian and Japanese companies also signed 68 documents on energy, investment, agriculture and visa facilitation.
The Kuril Islands, located between Russia's Sakhalin and Japan's Hokkaido, are the subject of the long-standing territorial dispute between Russia and Japan. Japan lays claims to Kunashir, Iturup, Shikotan islands and the Habomai group of islets. The territorial dispute has prevented Russia and Japan from signing a peace treaty after World War II.