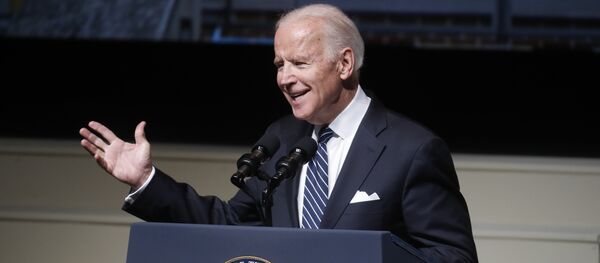 12 January 2017, 19:31 GMT
KIEV (Sputnik) — Biden landed at Borispol airport in Kiev and was greeted by an official delegation who brought a traditional bread called korovai, a symbol of hospitality, according to a local news channel, 112 Ukraina.
Biden, who will step down in four days, is due to meet Poroshenko at 8:35 a.m. local time (05:45 GMT). They are expected to make a statement to the press afterwards.
The US Embassy in Kiev said the visit was timed to the 25th anniversary of US-Ukrainian diplomatic relations and emphasized the importance of US support of Ukraine. It was called into question after Donald Trump won US presidency last November amid accusations of having too strong ties with Moscow.