Project Veritas' James O'Keefe broke the news with a special investigation featuring undercover footage of the plotters hashing out plans to set off the sprinklers at the National Press Club. Another more sinister component of the operations is to infuse butyric acid, a key ingredient in stink bombs, into the building's ventilation system. Butyric acid can be recognized as the compound that gives human vomit its foul stench.
One of the conspirators, Luke Kuhn, of the so-called DC Anti-Fascist Coalition, was recorded saying, "The message has to be, we do not recognize the city government either. If you try to close us down, we will look for your house, we will burn it. We will physically fight the police if they try to steal one of our places. We will go to war and you will lose."
The event title, Deploraball, is a jab at Hillary Clinton's hiccup during a campaign speech delivered at a fundraising event in New York. "You can put half of Trump supporters into what I call the basket of deplorables," Clinton told a crowd, resulting in laughter. At another point she added that Trump supporters are "irredeemable."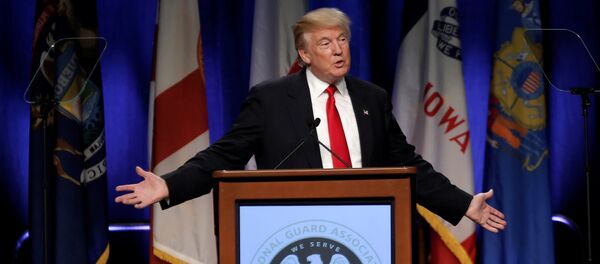 12 September 2016, 18:26 GMT
Mike Cernovich, an event organizer, has responded in kind to the domestic terror plots. "We're in touch with the FBI, local police, and we are also filing a civil action," Cernovich asserted. The FBI is investigating a criminal complaint "right now," he noted.
"They seem to think it is just a prank, and I would refer them to the Department of Justice's website—This is actually a felony. This isn't funny at all, it is terrorism," Cernovich said. Some of the conspirators who purchased tickets to the Deploraball will be treated as criminals conspiring, and acting, to "commit terrorism," he added. "We are treating it like the serious criminal conspiracy that it is."