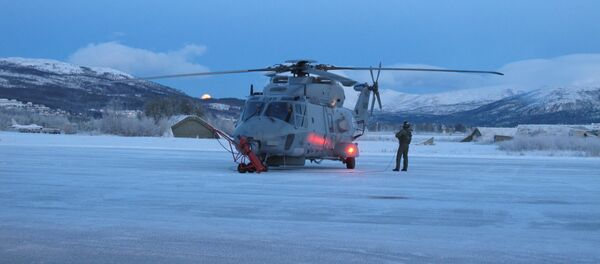 13 January 2017, 11:52 GMT
The 300 US soldiers who are to be stationed at Værnes military base in Nord-Trøndelag County constitute a partnership battlegroup and hail from 1st Battalion 2nd Marines at Camp Lejeune in North Carolina. The soldiers are expected to rotate up to three times a year and will use some military materials from their colleagues stationed in Romania, known as the Black Sea Rotational Force, Norwegian daily
Aftenposten
reported.
The US Marines arrived on Norwegian soil as part of the October 2016 agreement between Oslo and Washington that let the Americans establish a force in Norway after a request from the American side. The general idea behind the transfer is to boost Norway's defense against the perceived Russian "aggression" and is accompanied by similar buildups in other parts of Europe, such as the Baltic region.
Per definition, Værnes garrison remains under Norwegian command. The Norwegian Armed Forces were eager to stress the fact that the Americans by no means establish a permanent presence in the country. In case of a crisis, however, the marine force is likely to come under NATO command.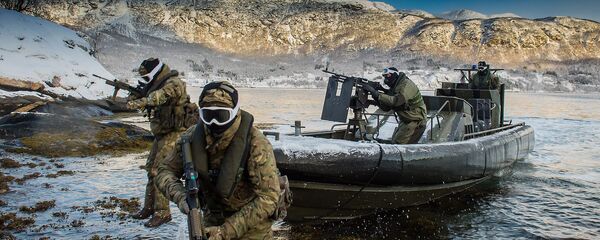 13 December 2016, 12:38 GMT
The bill will be split between Norway and the US. Norwegian defense expects additional annual costs of approximately 40 million NOK ($4.7mln). Since the force is planned to largely rely on existing facilities and infrastructure, only small short-term investments are being considered at present.
An extra benefit for the US Armed Forces is obtaining experience in winter-time operations in cold climates. According to local Norwegian newspaper Stjørdalens Blad, the Marines, aged 18-20, will learn to ski and snowshoe, live in tents and deal with harsh winter conditions.
Whether or not this agreement is a violation of Norway's basic policy has become a subject of debate. Norwegian government officials and military bosses repeatedly downplayed the rotational force as a bilateral training effort, wholly in line with regular international drills held in Norway, such as Joint Viking and Cold Response. Remarkably, US Secretary of Defense Ashton Carter said during a visit to the Nordic country that the US had "no closer friend or ally than Norway."

2 December 2016, 14:06 GMT
In 1949, when Norway joined NATO, the Norwegian government specifically declared that it would not allow other nations' combat forces or military bases on Norwegian soil during peacetime. According to government officials, Oslo is heading from self-imposed restrictions rather than violating the established rules.
The retreat from a trusted policy has, however, upset Russian officials who view having US soldiers on Norwegian soil on an ongoing basis as a provocation. Many Norwegians were none too happy about the decision either.
"Norway is contributing to building up tension and creating a less secure world," local Trøndelag resident Jens Frøseth complained to NRK.
​Retired Commodore Jacob Børresen was critical of the decision to welcome US Marines, venturing that it sent "unfortunate" signals eastwards.
"There is a risk that the north once again becomes a confrontation area. If Moscow believes that there is a tendency towards a greater emphasis on deterrence, then it is so by definition," Jacob Børresen told Norwegian national broadcaster NRK.
According to Hedda Langemyr, the leader of the Norwegian Peace Council, it is very disturbing that Norway of its own accord is abandoning its role as a buffer between East and West.