Manning has been sentenced to 35 years for exposing war crimes committed by US forces that got completely swept under the rug during US military operations in the Middle East.
According to the reduction, Manning will released from US detention on May 17, 2017. 
Manning had been charged with "wrongful and wanton publication to the internet intelligence belonging to the United States."
Particularly, Manning nabbed more than 700,000 military files and pages of diplomatic correspondence. The materials were then sent to WikiLeaks for publication. 
​Obama has approached the presidential ability to grant clemency as a policy tool, not to "clean out the barn" as he makes his exit before Donald Trump's inauguration ceremony on Friday, a White House staffer told AP. For instance, pardoning non-violent drug offenders serving extraordinarily long sentences was something Obama hoped would spur Congress to take a look at reforming the criminal justice system. Indeed, the US locks up more people than any other nation on earth. America's prison rates are the world's highest at 724 people per 100,000 while the global average is roughly 145 per 100,000.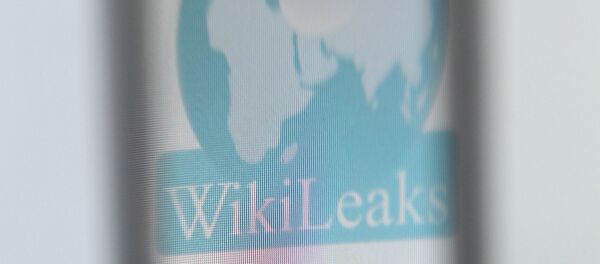 13 January 2017, 06:14 GMT
On August, 21 2013 a court martial slapped Manning with the historically long sentence, the longest prison sentence ever ascribed to someone for leaking documents or footage. The US Army court martial had also charged Manning with five counts of stealing US government records, six counts of "willful communication of information relating to the national defense," one charge of intentionally relaying information in "unlawful possession," one count of exceeding authorized access to a US government computer, one charge of "willful communication of information relating to the national defense obtained by accessing a US government computer," and five cases of failure to obey the US Army's orders. 
Social media showered the outgoing US President with messages of thanks, such as "about time" and "bravo."
Obama could be looking to solidify his legacy in the waning days of his time in the Oval Office and end up on the right side of history, a trend that's surfaced behind a number of the President's decisions and policies.
​"Today, the President granted commutation of sentence to 209 individuals and pardons to 64 individuals," the White House announced Tuesday. 
Meanwhile, Obama also pardoned Oscar Lopez Rivera, a long-time champion of Puerto Rican independence. The case for Lopez Rivera's clemency was backed by US Senator Bernie Sanders, Hamilton creator Lin Manuel Miranda and Archbishop Desmond Tutu. Born in Puerto Rico, Lopez Rivera grew up on the west side of Chicago before serving a tour in Vietnam and becoming disenchanted with what he viewed as American imperialism. Lopez Rivera has been in federal prison since 1981 when the courts ruled him guilty of "seditious conspiracy" to overrun the US government due to ties with Fuerzas Armadas de Liberacion Nacional, an armed militia group.