He noted that Deir ez-Zor is in a difficult situation, as the city has been under Daesh forces' siege for three years.
"Using the overwhelming advantage in numbers, the militants are constantly attacking the Syrian troops' positions," Lt. Gen. Rudskoy said. "If the city is captured, the residents will face real genocide. The population of Deir ez-Zor could be completely exterminated."
Lt. Gen. Rudskoy stressed that the city's garrison is maintaining resistance to Daesh militants with the help of Russian Aerospace Forces, which are providing the Syrian army troops standing on the defensive with all necessary measures of support, Lt. Gen. Rudskoy added.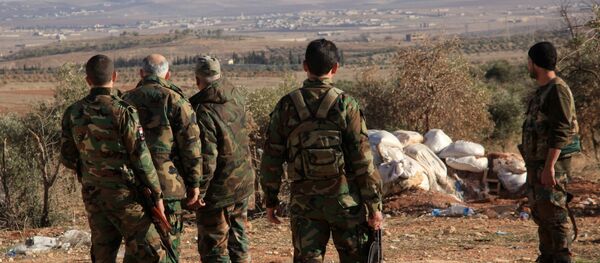 16 January 2017, 13:26 GMT
Currently, the US-led coalition in Iraqi Mosul is mostly engaged in "ousting Daesh forces in eastern Syria, which smuggle weapons, explosives, manpower toward Palmyra, Deir ez-Zor, as well as toward the border with Turkey, the city of Al-Bab," Lt. Gen. Rudskoy said.
On Monday, Daesh terrorists have surrounded the Deir ez-Zor military airfield in Syria northeast, al-Mayadeen TV channel reported. The terrorists managed to approach the airbase, gaining control over the territory which had been earlier occupied by a Syrian army military unit.
The city of Deir ez-Zor, which is still held by Syrian government forces, has been under Daesh's siege since July 2014. The residents of Deir ez-Zor and the servicemen receive food only via planes delivering humanitarian aid.
Never miss a story again — sign up to our Telegram channel and we'll keep you up to speed!