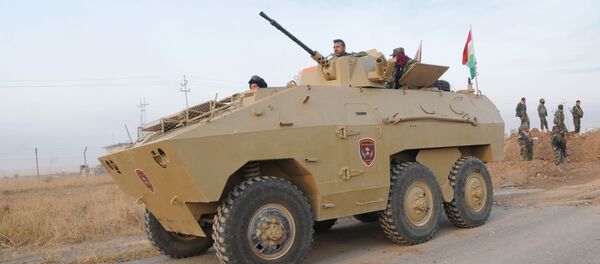 18 January 2017, 12:50 GMT
MOSCOW (Sputnik) — Earlier on Wednesday, the channel reported that
Iraqi forces freed the east of the city
, citing the head of Iraqi counter-terrorism service.
"The promise of the final liberation and the total victory in Mosul is close, and the efforts of our heroic forces in the completion of the original plan of cleansing the left [Eastern] side on most of the fronts and liberating the center of Mosul city, has been successful," Abadi said in a statement obtained by Alsumaria TV channel.
In October 2016, Iraqi forces, backed by the US-led international coalition, began an offensive to liberate Iraqi city of Mosul from Daesh.