According to Gehrke, NATO failed to ensure security worldwide and, on the contrary, contributed to a greater instability.
"Of course, NATO is outdated. It has not achieved any constructive results. It has aggravated crises. Their war against terror has fostered terror. We are in favor of dissolving NATO and replacing it with a European security system," the politician told Sputnik Germany.
Donald Trump has long been a vocal critic of the alliance in its current state.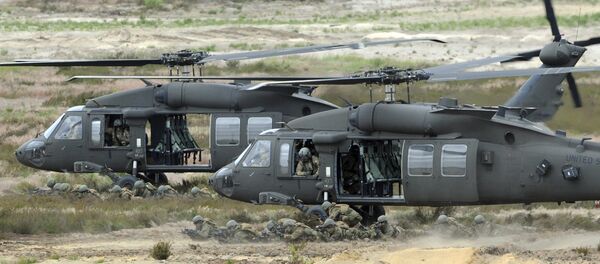 18 January 2017, 13:37 GMT
"I said a long time ago that NATO had problems. Number one it was obsolete, because it was designed many, many years ago. Number two the countries aren't paying what they're supposed to pay. I took such heat, when I said NATO was obsolete. It's obsolete because it wasn't taking care of terror," he told The Times newspaper during his recent interview.
Gehrke supported Trump's point of view, saying that "it would be nice to have an American president who understands that the United States and Russia should jointly take responsibility for what is happening in the world."
The politician also criticized the deployment of additional NATO forces and military equipment to Central and Eastern European nations as well as their transfer through the German territory.
"As the Left Party, we can't turn a blind eye to this situation. I would call for more pressure, what concerns the dissolution of NATO. I would also eagerly discuss the idea of who should make the greatest contribution to disarmament," the politician stated.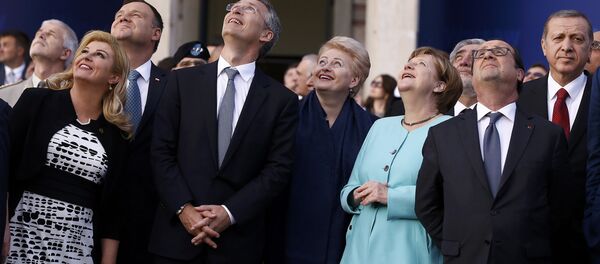 17 January 2017, 11:54 GMT
On January 6, 87 Abrams M1A1 tanks, 20 Paladin artillery vehicles and 136 Bradley fighting vehicles arrived in the German port of Bremerhaven. The United States also plans to deploy 50 Black Hawk, 10 CH-47 Chinook and 24 Apache helicopters, as well as 2,200 personnel.
The newly-arrived military equipment will be distributed across Bulgaria, Estonia, Germany, Latvia, Lithuania, Poland and Romania for training, exercises and maintenance. The military equipment is supposed to be a part of NATO's mission to contain alleged "Russian aggression" against Baltic States and Eastern European countries.