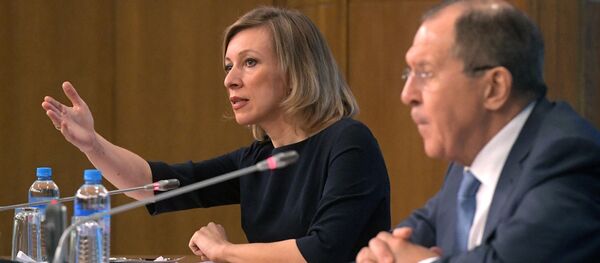 17 January 2017, 15:55 GMT
MOSCOW (Sputnik) — On Tuesday, Power gave her final major speech before leaving her post as US President-elect Donald Trump's team prepares to replace President Barack Obama's administration in two days.
Addressing the Atlantic Council, Power described Russia as a major threat facing the United States and referred to an unnamed UK parliamentary report in claiming that the Russian government spends between $600 million and $1 billion on RT. The official 2017 budget for RT stands at $300 million.
"The BBG [Broadcasting Board of Governors] spends several times more on foreign broadcasting than RT does but it's still not enough for them. I sincerely hope that this is the last lie of the Obama administration about our channel," Simonyan told RIA Novosti.
The BBG is a US government agency which supervises broadcasters such as the Voice of America, Radio Free Europe and Radio Free Asia. Its stated mission is to support "freedom and democracy" across the world and Obama requested Congress to approve a 2017 budget of $777 million for the organization.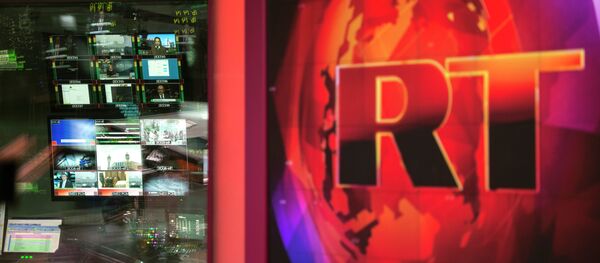 14 January 2017, 18:40 GMT
The RT television network encompasses three 24/7 news channels broadcasting from Moscow in English, Arabic and Spanish in more than 100 countries around the globe. The network also comprises RT America and RT UK channels broadcasting from studios in Washington and London.
US authorities have repeatedly accused Russia of using its media outlets, including RT and the Sputnik news agency, to influence the outcome of November's US presidential election. The claims took up a significant part of a recent US intelligence report published amid the Democratic Party hacking scandal. The report claimed Russia attempted to swing the election in favor of Trump. Trump said the election outcome was not affected by anything related to Russia, while Russia dismissed the claims as absurd.