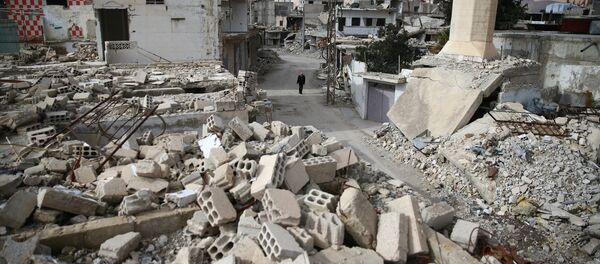 18 January 2017, 14:15 GMT
WASHINGTON (Sputnik) — Gabbard "felt it was important to meet with a number of individuals and groups including religious leaders, humanitarian workers, refugees and government and community leaders," Latimer told Foreign Policy.
Latimer did not comment on whether Gabbard met with Syrian President Bashar Assad.
Since 2011, Syria has been engulfed in a civil war, following the protests that had turned violent, as part of the so-called Arab Spring.