People with knowledge of the ongoing negotiations between the US Department of Defense and weapons-manufacturer Lockheed Martin indicated Wednesday that the average unit cost will fall below $100 million for the first time, two days before Trump takes office. The tenth order of F-35s delivered by Lockheed Martin will be the largest shipment, at 90 fighter jets, in the Joint Strike Fighter's history. 
F-35 Cost Reductions: Trump Effect or Preordained?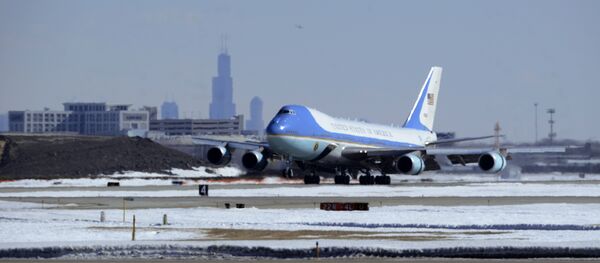 22 December 2016, 20:55 GMT
Previous cost estimates of the jets on a per-unit basis have ranged from $102 million, per DoD estimates, to $160 million, according to a 2016 Government Accountability Office report. Sputnik previously reported Pentagon plans to buy a whopping 2,158 F-35s, in addition to the existing fleet. The three models, A, B, and C, are designed for the US Air Force and allies, the US Marine Corps and British Royal Navy, and the US Navy, respectively.
One idea is that ramping up production of the F-35s can help achieve what economists refer to as 'economies of scale.' The basic notion is that when workers focus specifically on building F-35s, over time they improve their skills, become more productive, and perform better and faster, ultimately, if the projections can be believed, lowering the cost per unit.
This notion is corroborated by Chemring Group Plc, a private UK firm that designs anti-missile systems for Lockheed Martin. "Counter-measures, as they sit, are expensive because they are new and are being produced in small quantities," Michael Flowers, CEO at Chemring, said in an interview with Bloomberg on Wednesday.
"From my perspective it is a given, regardless of Trump," Flowers said, referring to lowered costs.
For The Most Expensive Weapons Program in History, The Devil Is In The Details
Last Thursday, Lockheed Martin CEO Marillyn Hewson emerged from a meeting with Trump suggesting that the upcoming Pentagon contract would "significantly" slash F-35 costs.
In December 2016, Lt. Gen. Christopher Bogdan stated an aim for F-35 costs to drop between six and seven percent. Trump's goal is a reduction of at least 10 percent, according to David Carr, chairman at BAE Systems speaking Tuesday at the World Economic Forum in Davos, Switzerland.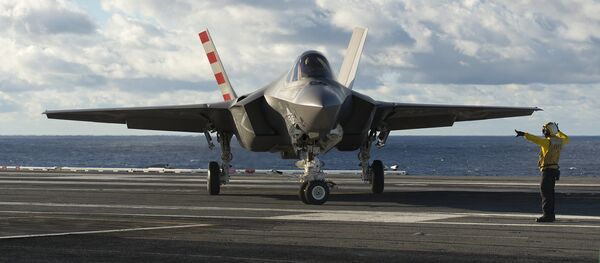 13 January 2017, 19:58 GMT
Sputnik reported on January 13 an estimate of $7.19 billion for the tenth F-35 delivery bloc, but new reports suggest the bill may be closer to $9 billion. This estimate must be qualified, as negotiations have yet to commence. Three officials told Reuters the deal would be completed by the end of January, perhaps to avoid continued delays that have plagued the F-35 Joint Strike Fighter program.