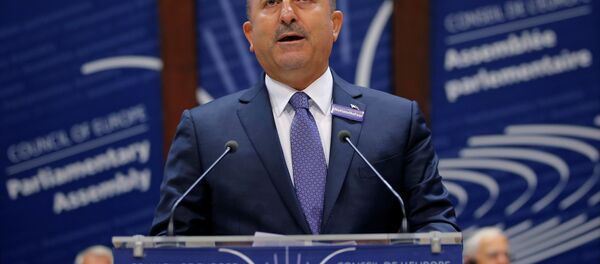 17 January 2017, 23:51 GMT
MOSCOW (Sputnik) — The newly-created Damascus Platform that unites a wide spectrum of the internal Syrian opposition will pay a visit to Moscow on January 22-29 for talks with Russian Deputy Foreign Minister Mikhail Bogdanov, the group's spokesman, Tarek Ahmad, told Sputnik on Thursday.
"We are coming to Moscow on January 22-29 to hold meetings with the Russian officials to discuss upcoming intra-Syrian talks and efforts to establish peace in the war-torn country. Among them Mr. Bogdanov and representatives of the Russian State Duma and the Federation Council of Russia," Ahmad, who is also a member of the Syrian Social Nationalist Party (SSNP), said.
The Damascus Platform was formed in November 2016 and includes Syrian opposition groups, lawmakers and members of the Syrian civil society.