When journalists asked Lavrov on what conditions Russia would invite the US to the upcoming Astana talks, he replied that the representatives from the US have already been invited.
"As I said yesterday, they've already been invited," Lavrov confirmed.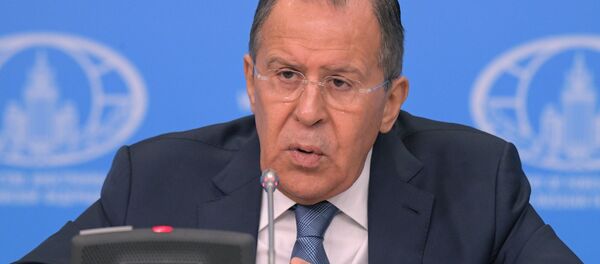 17 January 2017, 07:38 GMT
During his annual press conference on Wednesday, Lavrov pointed out that Moscow considers it appropriate to invite representatives of the new US administration and UN to Syria talks in Astana. Moscow hopes that the Trump administration will accept this invitation, Lavrov said adding that Syria talks in Astana could serve as first official contacts between Russia and Trump administration.
"This would be the first official contact that could pave the way for talks on how to make the fight against terrorism in Syria more efficient," Lavrov said, adding Moscow and Washington had the experience of co-chairing the International Syria Support Group (ISSG).
The Talks in Astana are due to start on January 23.
Never miss a story again — sign up to our Telegram channel and we'll keep you up to speed!