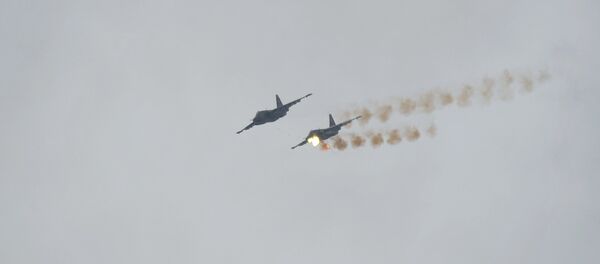 18 January 2017, 14:02 GMT
MOSCOW (Sputnik) — Joint operations carried by Russia's Aerospace Forces and the Turkish Air Force against the Islamic State (ISIL or Daesh) terrorist group in the crisis-torn Syria show that the countries are drawing together on the issues related to the conflict in the country, Ozturk Yilmaz, a deputy chair of the Republican People's Party (CHP), told Sputnik.
On Wednesday, the Russian General Staff said that Russian and Turkish combat planes carried out their first joint aerial operation against the Daesh targets in Syria.
"I will stress that the joint aerial operation of the Turkish Air Force and Russia's Aerospace Forces against the IS can be called one of the first significant, 'tangible'… signs of rapprochement between Ankara and Moscow on the Syrian issue. The first such signal was the agreement reached between Turkey and Russia on ceasefire in Syria," Yilmaz said.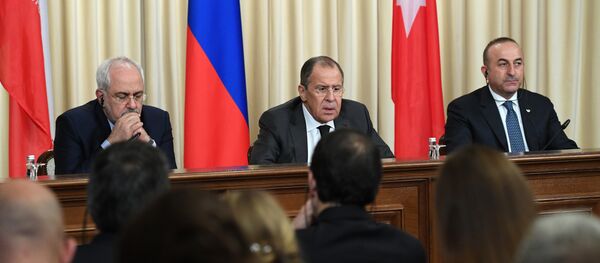 18 January 2017, 11:38 GMT
Yilmaz expressed hope the military cooperation between the two states would contribute to the Syrian settlement.
The statements of the CHP politician were echoed by Deputy Chairman of the Turkish opposition Nationalist Movement Party (MHP) Mehmet Gunal, who told Sputnik about the positive impact of the joint operations and welcomed joint anti-terror efforts of the two nations.
The so-called Arab Spring protests in Syria that took place in 2011 resulted in clashes between the government forces and opposition. Since then, the Middle Eastern country has been mired in a war between authorities in Damascus, numerous opposition factions, as well as terrorist groups, such as the Daesh, outlawed in many countries, including Russia.
The international community, including Russia and Turkey, has undertaken steps to defeat terrorists in Syria, to end the long-time conflict and to improve the humanitarian situation in the Middle Eastern country.