BAMAKO (Sputnik) – Ndiaye told Sputnik that if Yahya Jammeh does not accept a peaceful resolution of the situation, he will be isolated forcefully along with all the military formations that support him.
"The armed forces of ECOWAS have hurried to enter Gambia in order to ensure the safety of president-elect Adama Barrow so that he can proceed with his political responsibilities," Ndiaye said.
Earlier, the army representative told Sputnik that servicemen taking part in the ECOWAS "Restore Democracy" military operation in Gambia were striking military targets and were not meeting any resistance.
"The military operation has started and will continue, we have the approval of the African Union and the Economic Community Of West African States to isolate president Yahya Jammeh," Ndiaye told Sputnik.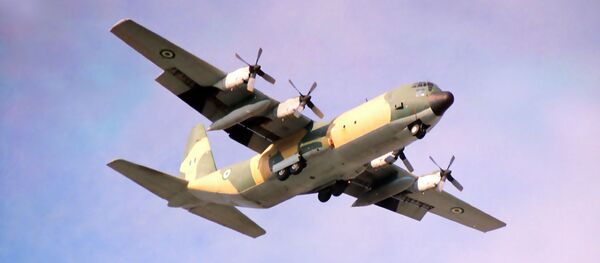 19 January 2017, 18:54 GMT
On Thursday, Adama Barrow was sworn in as Gambia's new president at the country's embassy in neighboring Senegal, while Yahya Jammeh continued to refuse to step down.
Late on Thursday night, Senegal announced that it was starting a military intervention into Gambia. ECOWAS has approved military intervention by Senegal in case violence erupted in Gambia.
The Gambian presidential election was held on December 1, 2016. On December 10, Jammeh rejected the outcome of the election and filed a petition to the Supreme Court, refusing to step down until the court hears his case. He claimed the country faced foreign interference and declared a state of emergency while the Gambian parliament extended his term for 90 days.
Never miss a story again — sign up to our Telegram channel and we'll keep you up to speed!