MOSCOW (Sputnik) — The Syrian government did not use weapons of mass destruction, including chemical weapons, against own people, President Bashar Assad said Friday, adding that the West used such accusations to demonize the Syrian government and army.
"Morally, as a government, you wouldn't kill your own people, you wouldn't use mass destruction weapons against your own people, that's impossible… I will completely deny what's in this statement, which reflects the narrative, the Western narrative, regarding Syria, and this is part of demonizing the Syrian government and the Syrian Army," Assad told Japanese TBS broadcaster, as cited by Syrian news agency SANA.
The Syrian government has been repeatedly accused by the Western countries, including the United States and the European Union, of exercising violence against own people and using weapons of mass destruction.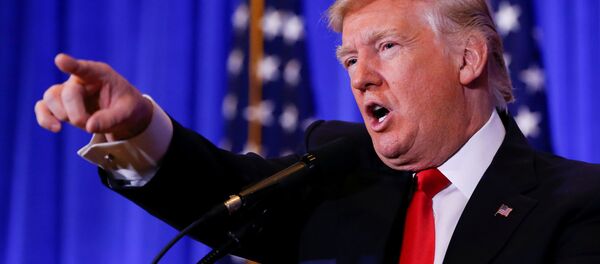 20 January 2017, 10:51 GMT
The latest report of the UN Joint Investigative Mechanism (JIM) on the chemical weapons use in Syria issued in October 2016 said that the Syrian government had used chemical weapons at least three times throughout 2014-2015.
Damascus maintains that it would not use chemical weapons against the civilians, adding that the terrorists were behind the attacks.
Since 2011, Syria has been engulfed in a civil war, with government forces fighting against numerous opposition and terrorist groups, including al-Nusra Front and Daesh, which is banned in a range of countries, including Russia.
Never miss a story again — sign up to our Telegram channel and we'll keep you up to speed!