MOSCOW (Sputnik) — According to the press statement, on the first day of the visit Macron will address the French community with a lecture entitled "France, an economic and social revolution for the 21 century." On Tuesday, the second day of his visit, Macron will separately be accepted by Lebanese President Michel Aoun and Prime Minister Saad Hariri.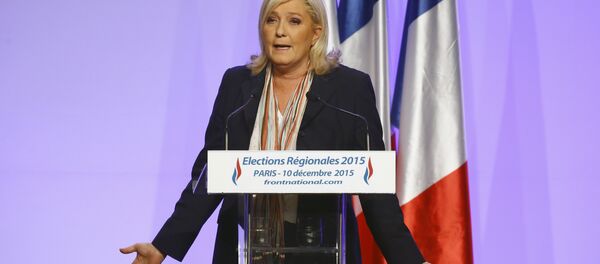 20 January 2017, 12:48 GMT
Macron visited Germany earlier in January and the United States in December, where he also tried to seek the support of French communities and met several officials.
On Thursday, the latest poll by Ipsos-Sopra Steria revealed that Macron, running as independent candidate for presidential elections, is polling at 17 percent in case former Prime Minister Manuel Valls represents the Socialist Party in the election and if centrist Francois Bayrou makes a presidential bid. The poll specified that Macron is polling at 21 percent in case either ex-Economy Minister Arnaud Montebourg or former Education Minister Benoit Hamon is declared a winner of the Socialist primaries on January 29 with Bayrou not taking part.
Far-right National Front party leader Marine Le Pen is polled at 26 percent, while her right rival from The Republicans Francois Fillon is projected to secure up to 25 percent.
Two rounds of presidential elections will take place in France on April 23 and May 7.
Never miss a story again — sign up to our Telegram channel and we'll keep you up to speed!