MOSCOW, (Sputnik) — Medvedev issued the assessment of Russia-US relations a day before US President-elect Donald Trump's inauguration.
"Russia and the United States managed to work together to resolve a number of major international problems. Our countries signed a nuclear weapons reduction treaty, played a leading role in resolving the controversy surrounding the Iranian nuclear programme. We achieved the elimination of chemical weapons in Syria. These outcomes are important for the entire world," Medvedev said in an assessment of Russia-US relations during Obama presidency, published on his Facebook page.
The bilateral relations significantly deteriorated by the end of the second term of Obama's presidency, hitting its lowest point in decades, the prime minister added.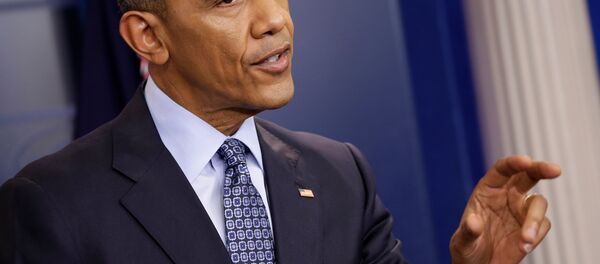 19 January 2017, 19:41 GMT
The Russia-US relation soured three years ago after an armed conflict broke out in eastern Ukraine. Washington and its allies accused Moscow of fueling the conflict in Donbas and called Crimea's reunification with Russia a breach of international law. The United States has imposed several rounds of sanctions against Russia since 2014.
On December 29, 2016, Obama imposed sanctions on five Russian entities and six individuals and expelled 35 diplomats over allegations Moscow interfered in the US presidential election. On January 14, Obama ordered to extend for one more year the punitive measures imposed against Russia in 2014.
Russia has repeatedly refuted the allegations of interference in Ukraine's affairs, and has pointed out that Crimea held a popular referendum in which the vast majority of residents voted to rejoin Russia. Moscow has also dismissed all allegations of interference in the US presidential election as absurd.
Never miss a story again — sign up to our Telegram channel and we'll keep you up to speed!