MOSCOW (Sputnik) — Russian specialists cleared Palmyra of mines after the historic Syrian city was liberated from terrorists in late March. However, in December 2016, the Daesh militant group, banned in Russia and many other countries, recaptured Palmyra from Syrian government forces.
"The current generation of military servicemen of the Engineer Troops with dignity continues the glorious battlefield traditions of veterans, demonstrating professionalism and high training. Skill, determination, the ability to act precisely and smoothly in difficult conditions was demonstrated by the personnel in the Syrian Arab Republic during demining in Palmyra and Aleppo," Shoigu said as quoted in a Russian Defense Ministry statement.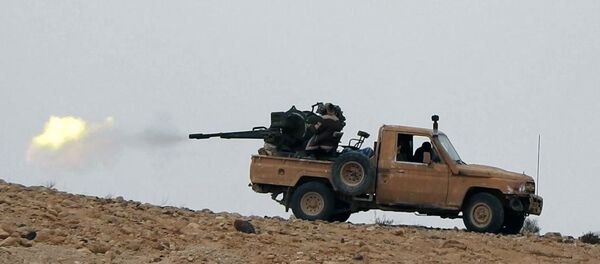 20 January 2017, 16:23 GMT
Palmyra's monuments, which were partially destroyed by terrorists, are included in the UNESCO World Heritage list.
The Syrian army operation to liberate the eastern neighborhoods of the city of Aleppo wrapped up in December 2016. That same month, an advanced sapper unit of the Russian Mine Action Center was deployed to Syria's Hmeimim airbase to conduct mine-clearing operations in Aleppo.
On Thursday, a diplomatic source told Sputnik that Moscow was calling on the United Nations and other international organizations to provide the Russian military with assistance in demining Aleppo, which has been left heavily mined by militant groups.
Never miss a story again — sign up to our Telegram channel and we'll keep you up to speed!