MOSCOW (Sputnik) — Russia has reduced oil production by 100,000 barrels per day (BPD) in accordance with OPEC deal, and is ready to do everything possible to maximize its participation in the implementation of the agreement, Russia's Energy Minister Alexander Novak said Saturday.
"So far we have reduced output by some 100,000 barrels per day. Our companies are going at a faster pace, we wanted to reach these figures in February," Novak said.
He added that it was the first time Russia participated in such a deal.
"We are ahead of the schedule and we will further seek to fulfill the agreements… Russia is participating in such a deal for the first time, we do everything possible to maximize our participation in the implementation of the agreement," the minister said.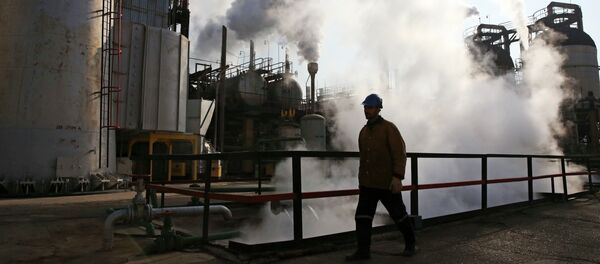 19 October 2016, 09:54 GMT
As for the upcoming ministerial meetings on monitoring the implementation of the
OPEC
deal scheduled for Sunday, Novak said Russia had very positive expectations on it.
A representative of the Russian Energy Ministry said Novak would attend a dinner with members of the Vienna agreements monitoring committee.
On November 30, the OPEC members agreed to reduce output by 1.2 million barrels per day from January 2017 with the aim to stabilize oil prices. Non-OPEC countries that expressed a desire to participate in the agreement, including Russia, are expected to curtail oil production by a total of 600,000 barrels daily.
The signed agreement on oil output reduction would remain in force until mid-2017, with the possibility of prolongation.
Never miss a story again — sign up to our Telegram channel and we'll keep you up to speed!