On Wednesday Alibaba founder Jack Ma blamed US politics for creating the discontent that led to Donald Trump's election victory. 
He backed globalization, and criticized poor distribution of wealth in the US over the past 30 years. He said that the US government has spent too much money waging war abroad, and failed to spend money on ordinary people and infrastructure.
Harley Lewin, partner at McCarter & English law firm, told Radio Sputnik that the issue of money spent fighting foreign wars is a debatable issue, but the failure to penalize Wall Street for traders' role in bringing about the 2008 financial crisis is more black and white.
"Do I think the US should play a leadership role in trying to defeat terrorism after 9/11? Absolutely, and I think you take it to them, I don't think you wait until they take it to you. So it's a complex set of circumstances," Lewin said. 
"We've fought wars, and I would never say that we shouldn't have been there. But when you look at the economic complexity of what goes on on Wall Street, virtually nobody has gone to jail from the 2008 catastrophe, in my view they should have. They continue to work almost in an unimpeded fashion. I think we need jobs in the US, I think some of the policies of the US in terms of trade have resulted in a loss of jobs, but I don't think that's the way you fix the future," Lewin said.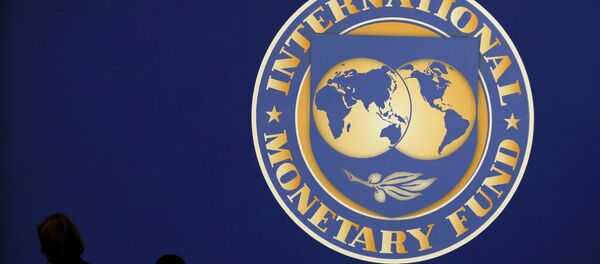 21 January 2017, 16:22 GMT
Donald Trump has promised to create more jobs in the US by following a protectionist policy that threatens to put higher tariffs on goods produced outside the US. He has also criticized US military expenditure on the NATO alliance and on the defense of allies in the Far East such as Japan.
Despite that, several of Trump's Cabinet nominations have a military background, which could see him give the military a high priority, Lewin said.
"He has certainly focused, during the past year, on US domestic rather than foreign policy. I have no reason to believe that that will not continue. I have every reason to believe that his idea of domestic growth and enhancing jobs is his number one priority," Lewin said.
"The effect on the military situation I think is quite different. He has appointed a number of generals to his cabinet, they have a military background, he appears at least to like them and like that type of individual. I think that that is very difficult to read. Generals are raised in the military idea of thinking, which is not necessary global, political thinking, and they're being asked to play political roles now. Whether that will result in a diminution of US policies in terms of the military presence abroad, it's very hard to say at this point."
Speaking at the Davos World Economic Forum, Jack Ma said that poor politics rather than globalization is to blame for the ills of social inequality and unemployment in the US. 
Outsourcing jobs to China or Mexico, something criticized by Trump, is actually "wonderful" and "perfect," for the US economy, allowing American companies to make a lot of money. According to Ma, the real problem comes later, when the spoils are not equally shared by the government.
"American multinational companies made millions and millions of dollars from globalization," Ma said. "The past 30 years, IBM, Cisco, Microsoft, they've made tens of millions — the profits they've made are much more than the four Chinese banks put together…But where did the money go?"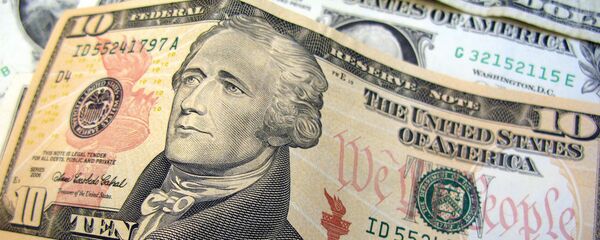 21 January 2017, 13:42 GMT
Instead of investing in infrastructure and ordinary people, the US has spent $14.2 trillion on
13 wars
in the past 30 years.
"What if they spent part of that money on building up the infrastructure? Helping the white collars and blue collars? No matter how strategically good it is, you're supposed to spend money on your own people. We should spend money on people who are not good at schooling."
In addition, the government allowed its focus to turn from manufacturing to Silicon Valley and Wall Street.
"When I was young I heard America is about Ford and Boeing, those big manufacturing companies. The last 10 to 20 years, I heard about is Silicon Valley and Wall Street. The money goes to Wall Street. What happened? Year 2008. The financial crisis wiped out $19.2 trillion in the US alone … What if the money (had been) spent on the Midwest of the US developing the industry there?" 
"It's not (that) the other countries steal jobs from you guys — it is your strategy," Ma told the forum.