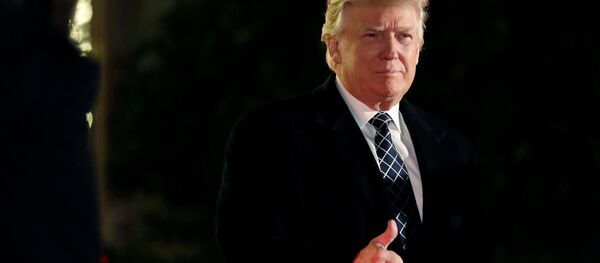 10 January 2017, 14:00 GMT
The fact that Donald Trump's team includes a broad-based range of business and political leaders who will work as advisers and Cabinet members has prodded many analysts to ask if the new US President has a clear-cut and consistent economic program, Russian economics expert Alexander Birman wrote in a think piece for
the news website
Lenta.ru.
It seems that despite becoming America's most powerful politician, Trump at the same time remains a businessman, Birman said when trying to explain Trump's push for eclecticism.
Earlier, Forbes magazine noted that "Trump has already proposed what appears to be the wealthiest Cabinet in modern US history, a collection of elites that includes a billionaire heiress, ExxonMobil's CEO, a former Goldman Sachs partner and an investor who made millions off underwater mortgages during the financial crisis."
Among Trump's top picks is Commerce Secretary-to-be Wilbur Ross, a 79-year-old billionaire bottom-fishing investor with a $2.5 billion fortune. The next Secretary of State, Rex Tillerson, is worth $325 million; he started at ExxonMobil straight out of the University of Texas, according to Forbes.
Treasury Secretary-to-be Steve Mnuchin is a comparatively spry 53; he's an investor and former Goldman Sachs executive who is worth $300 million.Trump's Senior Counselor Steve Bannon is a 63-year-old millionaire publisher and filmmaker who left the Navy to work at Goldman Sachs before ultimately helping found the Alt-Right-leaning media site Breitbart.
Birman, for his part, specifically mentioned Trump's establishment of the White House National Trade Council, to be headed by Peter Navarro, a hardline critic of China.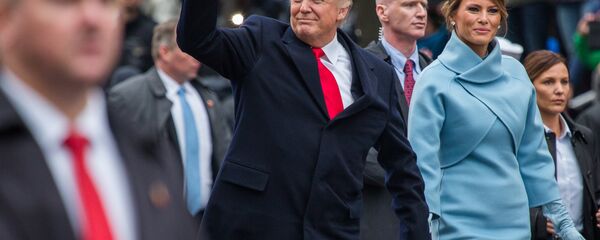 21 January 2017, 07:14 GMT
The new body will develop policies to shrink the US trade deficit, expand growth and stop jobs from going overseas. The National Trade Council will also be in charge of the "Buy America, Hire America" program that will apply to government spending ranging from infrastructure to national defense.
Billionaire investor Carl Icahn, who is expected to be named special adviser to the President on overhauling federal regulations, earlier made it plain that it "would not be his decision" to start a trade war with China.
"If we liken the United States to a large corporation, it will turn out that Trump invited investment bankers, 'raiders' and theorists to be principally responsible for the finance, planning and marketing sectors. As for the labor and energy resources, these will be overseen by a completely different category of managers," Birman said.
The Department of Education will be headed by Betsy DeVos, who along with her husband established Windquest Group, which deals with investments in new companies. Andrew Puzder, founder of the fast-food chain CKE Restaurants will be at the helm of Department of Labor.
Congressman Tom Price, who was head of an orthopedic clinic in Atlanta for 20 years, will serve as Secretary of Health and Human Services, while prominent neurosurgeon Ben Carson will be responsible for the Department of Housing and Urban Development.
Energy-related issues will be overseen by former Texas Governor Rick Perry, with former Georgia Governor Sonny Perdue due to serve as Secretary of Agriculture.
"All the issues related to human capital and ensuring the smooth functioning of the 'corporation' are in charge of businesspeople or regional political heavyweights. They possess expertise which is in great demand in society but which is neither bureaucratic nor financial," Birman said.
"In other words, the level of self-sufficiency of these Trump team members enables them to perceive recommendations by theorists, bankers and 'raiders' with a certain degree of skepticism.  All the more so that experience of their 'past life' hardly helped them form a positive and respectful attitude to the financial 'predators.'"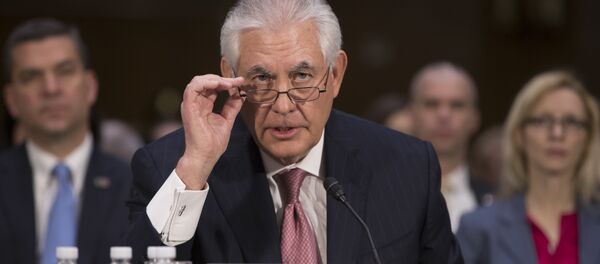 13 January 2017, 07:17 GMT
As for the the US transportation infrastructure upgrade, it will be overseen by Elaine Lan Chao, who earlier worked for the Bank of America, Citicorp, and the Administration of George W. Bush.
Born in Taiwan, Chao became the first Asian American woman and the first Taiwanese American in US history to be appointed to a Cabinet position.
"Chao's origin and experience add to her independence from the other two core management group of the White House. It means Washington may consider both budget and business interests when deciding on investments in transportation construction in the United States," Birman said.
"So it is safe to say, he added, that despite all the heterogeneity of the 45th US President's economic team, it would be irrelevant to jump to conclusions about this team's effectiveness. It is obvious that each of Trump's advisors and ministers is assigned with a role that fully corresponds to their skills."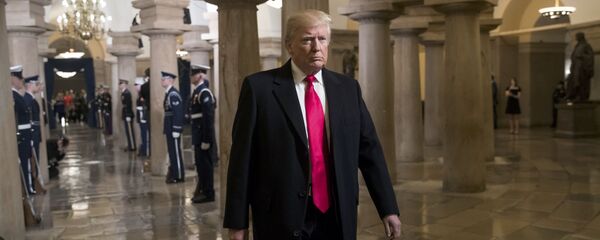 21 January 2017, 18:44 GMT
According to Birman, in order to deliver on his election promises, 'the new US President, as a businessman, uses purely corporate approaches to building management system, and the United States is being turned into a large corporation."
"It seems that the leaders of other countries interested in successful and/or painless cooperation with the new US Administration must come to realize the fact that the main result of the recent metamorphosis is that geopolitics is being replaced with geoeconomics," he concluded.
Never miss a story again — sign up to our Telegram channel and we'll keep you up to speed!